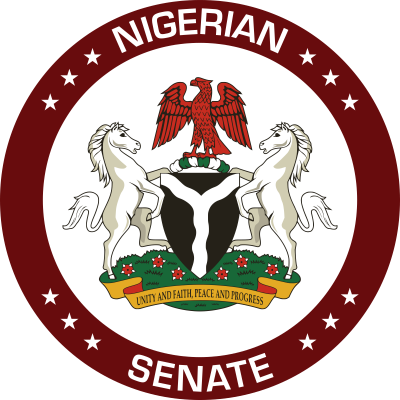 By Ikechukwu Okaforadi
The senate yesterday said the Hate Speech Bill before the National Assembly does not have any ulterior plan to islamise Nigerians as being expressed by the opposition Peoples Democratic Party (PDP), even as the red chamber refuted the insinuation that the controversial Bill is aimed at gagging opposition against planned third term agenda by President Muhammadu Buhari.
Briefing journalists at the National Assembly, the Senate Spokesman, Godiya Akwashiki, said the Bill did not emanate from the executive arm of government to attract such interpretation, arguing that rather it was a private member Bill sponsored by a senator.
According to him, the Hate Speech Bill, like other bills, will pass through many stages before it is eventually passed and signed into law. He therefore warned that the Bill has nothing to do with the executive or President Buhari islamising the country.
However, defending the Bill also, the former spokesman of the Senate, Abdullahi Sabi, who sponsored the Hate Speech Bill, said the Bill has a lot of modification to go through in the parliament before it will eventually become a law.
He recalled how he had sponsored the Bill in the 8th senate during which it elapsed with the life of the then senate, explaining that the Bill was never killed or shut down as being insinuated by Nigerians.
Sabi Abdullahi noted that hate speech has been the bane of peaceful coexistence among Nigerians in which many innocent persons have been killed. He said the death by hanging as being advocated in the Bill will be at the discretion of the judge presiding over a hate speech induced case.
According to him, there are other lesser punishments stipulated in the Bill other than death by handing, just as he emphasized that the capital punishment will be applied only when the case has been proved beyond every reasonable doubts.
Reacting to the statement from the minister of Information that the senate should not have sponsored the Bill given that it is already being prepared by the executive, Sabi said nothing stops him from doing his work as a senator provided that the parliament is an independent arm of government.
Further speaking on the necessity of the Bill, Sabi said many countries have been facing their respective challenges to unity and security, adding that the greatest threat to Nigeria's unity is hate speech and speeches demeaning peoples' religious and ethnic origin.