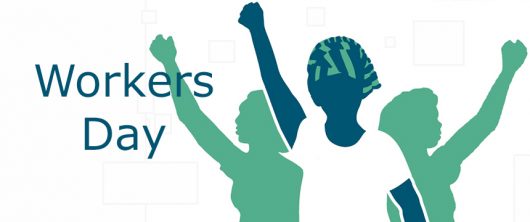 Millions of Nigerian workers will today, Wednesday, join their counterparts across the globe in celebration of the International Workers Day, also called May Day. The Federal Government declared the day a national holiday. Workers, both in the public and private sectors, will hold rallies in Abuja, the federal capital, and in the states to mark the occasion. They will be joined by the governors of the states who may seize the day to make political speeches trumpeting what they have done for workers or lambasting the opposition. We recall that last year, former governor Ayodele Fayose of Ekiti State, an unrelenting critic of President Muhammadu Buhari, used the occasion to announce that he had approved the promotion of over 37, 000 workers. He brought the approval instrument to the rally ground in Ado Ekiti to sign.
In Rivers State, its governor Nyesom Wike, also an outspoken opponent of Buhari, said organised labour was too silent on national issues for his liking. He was concerned that the Nigeria Labour Congress (NLC) leadership failed for not condemning killings by herdsmen all over the country. According to him, labour should do more than demand pay increases for workers. It should side with the political opposition to fight the APC-led federal government. In other word, Wike wanted the NLC to fight his political battles for him.
The APC, which is the governing party at the centre and controls most of the 36 states that make up the Nigerian federation, tried to be neutral; it did not sing its praise. It declared in a statement: "Unarguably, the Nigerian worker remains one of the most dedicated, resilient and hardworking in the world. They remain a key driver of the country's multi-facet development. Despite challenges particularly on the economic, we celebrate Nigerian workers for staying positive and being a partner in nation-building as well as contributing towards efforts to take the country to its deserved heights".
Today, "staying positive" has paid off for workers. A new national minimum wage of N30, 000, up from N18, 000, has been approved by the National Assembly and signed into law by President Muhammadu Buhari. It did not come easy though. Several state governors opposed it, saying that they were not in a position to pay. Negotiations were protracted, often breaking down. Threats by the NLC and its allies to call a nation-wide strike on the eve of national elections forced the hand of the federal government to act.
The new wage benchmark of N30, 000 is only N12, 000 better than the old one, which hardly could take the worker home after work, not to talk of putting food on the table for him and his family. The new wage is hardly the "living wage" Labour demanded. But it is a victory worth celebrating.