Hajj: Nigeria partners WHO on good health delivery for pilgrims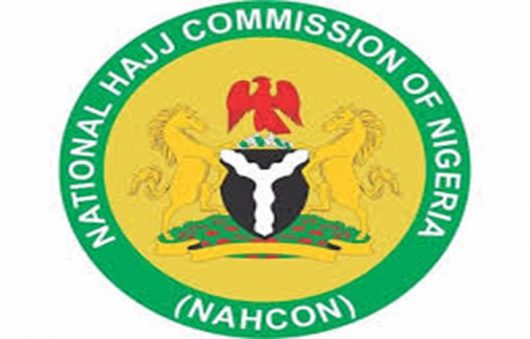 From Hassan Hammanyaji Saudi Arabia
Nigeria, yesterday took part in an interactive session on exploring the experiences of pilgrims, the enablers and barriers to health promotion at the Hajj: a qualitative study, organized by the Riyadh based WHO Global Centre for Mass Gathering Medicine.
The Nigerian delegation to the event, which took place at the Saudi Ministry of Health, Makkah, was headed by the the NAHCON Commissioner in charge of Health, Dr. Ibrahim Abubakar Kana.
One of the facilitators who doesn't want her name in the print said, in an interview that, the session was a kind of a research study which is aimed at explaining to the health practitioners how to collate experiences of Pilgrims on Hajj, health related issues and their assessment of health education during the just concluded Hajj exercise.
She said the entire project was a collaborative effort between the Centre and various nationality Health Missions, Nigeria being one from the African Continent, with a view to assessing the health awareness of the Pilgrims, and how enlightened they are about health factors, health hazards, the like of heat and other risks associated with mass gathering, the like of Hajj.
The facilitator said the Centre was concerned with curative Medicine as it is with preventive, but for now they are more concerned with awareness campaigns, data collation and later a comprehensive work plan would be developed to ensure effective management of any health challenge that might emanate from mass gatherings.
Speaking in Hausa later, Dr. Ibrahim Kana said there was going to be a random sampling of Nigerian Pilgrims to collate data on their views on health issues and how best to handle or improve on health awareness and disease control in a mass gathering like Hajj.
He stated that at present the Health Missions and Saudi Health authorities are carrying out some investigations on the viruses or bacteria responsible for the biting dry coughs that oftentimes Pilgrims contend with while in the holy land with a view to developing an effective curative vaccine to eliminate the coughs.
Dr. Ibrahim Kana, therefore appealed to Pilgrims to cooperate whenever information is sought from them as their responses could form the basis for a global solution to a mass gathering health challenge phenomenon.
Other members of the Nigerian delegation to the interactive session were Dr. Rabi Hadi Sageer and Dr. Amina Dorayi.