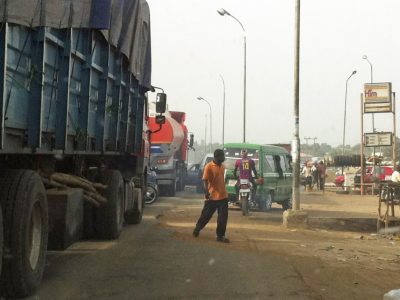 Stories by Stanley Onyekwere
The Secretary, Gwagwalada Area Council, Hajiya Ada Alimi has explained that the council's decision to disengage all its technical partners for revenue collection was for good of the people.
Hajiya Alimi reiterated that the verification and revalidation of shops in the council is not connected to the recently disengaged technical partners.
It would be recall that the council administration had recently disengage all its technical partners on revenue and replaced them with the council revenue staff for all the council revenue collection.
However, the Council Secretary disclosed this recently while reeling out some of the success recorded as a result of the new method adopted by the council in its revenue drive.
She explained that the company involved in the verification and revalidation of the council kiosk, corner shops and space's Lion Property was wrongly put among the disengaged technical partners.
According to her, after some considerations, the Lion Property Limited was absolved of all blames and re engaged to carry out verification and revalidation of shops, kiosks and corner shops within the council.
The council Secretary further added that other technical partners were disengaged due to their failure to meet the target percentage of remittance to the council.
Her words:"The council decided to disengage all the technical partners because they were not meeting the percentage that they were supposed to pay to the council.
"Since the disengagement, we have made our staff revenue collectors and that is yielding a positive result.
Meanwhile, reacting to the development, the Managing Director of Lion Property Ltd., Mr. Okechukwu Samuel while appreciating the effort of council to boost and reposition the system, said that their consideration was due to their meeting the revenue target set by the council.
He therefore promised to do more in assisting the council in its quest to boost and widen the scope of Internally Generated Revenue base of the council.