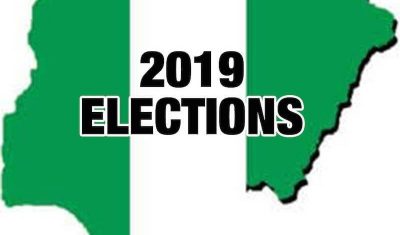 By Albert Akota Abuja
A group, Advance for World Unity Initiative (AWUI) in collaboration with National Association of Nigerian Students (NANS) and other youth focused Non-governmental Organizations is set to commence national sensitization of youth against vote monetization, thuggery and other forms of electoral malpractices.
The group at a press briefing yesterday, AWUI programme officer, Mr Ikwue Okpelefu, said the group will deliver voter education that highlights youth roles, rights and responsibilities while mobilizing them as veritable agents against vote buying.
"The overall objective of this proposed National Sensitization Workshop is to increase young people's participation in electioneering process by delivering voter education that highlights their roles, rights and responsibilities; and mobilizing them as veritable agents against monetizing of electoral process (buying of vote), thuggery and electoral malpractices.
"Voter education campaigns in the run-up to the elections are essential for providing information regarding the electoral processes and encouraging all eligible citizens to vote. It is also important in ensuring that voters can effectively exercise their voting rights and express their political will through the electoral process.
"If voters are not prepared or motivated to participate in the electoral process, then questions may begin to arise about the legitimacy, representativeness and responsiveness of elected leaders and institutions," he said.
He said the sensitisation is aimed at aiding the capacity of INEC in carrying out voter education and mobilization of Nigerian youths /students in all the 36 States in Nigeria including FCT.