By Stanley Onyekwere
An Abuja-based Non-Governmental Organisation (NGO), the Pause Old Peoples' Ho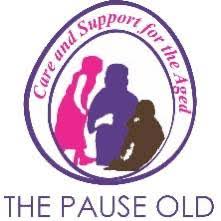 me has donated assorted food items and cash to people in Abuja, the Federal Capital Territory (FCT).
In particular, no fewer than 70 elderly persons, drawn from Mabushi and Karshi, benefitted from the donations.
Speaking during the distribution exercise in Mabushi and Karshi, the founder of the NGO, Hajiya Hauwa Jibrin, said her organization was concerned about the welfare of the aged in society hence her resolve to check on them once in a while.
Hajiya Jibrin, who is also wife of the Executive Secretary, Federal Capital Development Authority (FCDA) noted that usually, they go round to monitor the aged, and since the COVID-19 started, they had them in mind and have been wondering what is their condition, hence the decision to go and see how they are doing.
"And we thank God because we have not had any casualty among them. We came here to create more awareness in them, to tell them to remain at home and imbibe precautionary measures because this pandemic affects people of their age bracket more.
"We also came with some palliatives to cushion the effect of the stay-at-home order."
"We will extend this gesture to other areas also, but we will take it at a time, because we are very interested in seeing that the aged are protected and provided for.
"We know that the government is doing much, but we have to complement the efforts of the government, and we pray that the pandemic will go very soon", she stated.
Also speaking, Dakachi of Mabushi, Aminu Esu Akuyi, who responded on behalf of the beneficiaries in Mabushi, expressed gratitude to Hajiya Jibrin and her NGO for remembering those who truly needed assistance during the difficult times.
Not left out, District Head of Karshi, Ahmed Doka, who responded for beneficiaries in his area, said that he and the people were "very grateful for the gifts, especially because the people are in great need of them.