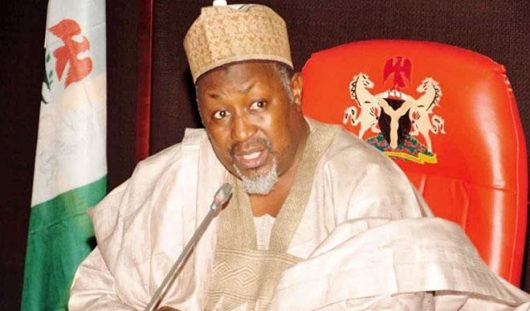 From Mika'il Tsoho, Dutse
Governor Muhammad Abubakar Badaru of Jigawa state has confirmed that within his three years in office, he completed and handed over a total number of 760 km road projects hois administration inherited from past government of the Peoples Democratic Party (PDP).
The state Deputy Governor, Ibrahim Hassan Hadejia revealed this while speaking to journalists on the 27th year anniversary of the state creation.
He said, the Governor Badaru administration took the decision of completing all inherited abandoned projects that are vital to social and economic development of the state and to the actualization of the dreams of the state funding fathers.
Barrister Hadejia noted that politicians do not like to continue with inherited projects for fear of making them unpopular, but that in the case of the state governor, he chose to do what is right no matter how painful it is, provided it will benefit the collective interest of the state.
According to him, the inherited road projects included regional road, local roads and township roads spread across the state.
"Some of the contract were just awarded without mobilization to site, some reached 10-40 percent, so after reviewing all the contracts, our government continued and completed it for the benefits of the state"
"Aside the inherited ones, we however initiated new road projects, some were completed, some reached advance level and we are hoping to complete over 1,200 km roads by 2019", he said.
The acting Governor maintained that the road projects are aimed at providing access road to facilitate the transportation of goods and services for egalitarian, social and economic development in rural and urban areas.
The Deputy Governor added that, the provision of road and other infrastructures which the state focuses on, will also enhance the state government policy on building strong local economy by using agriculture and other area the state has comparative advantage.