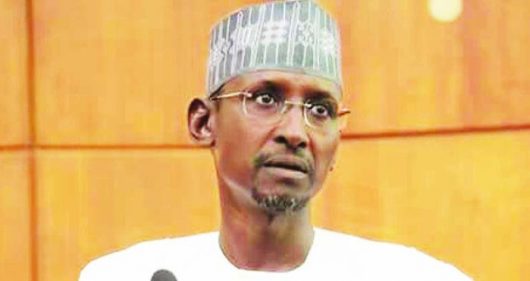 The Minister of the Federal Capital Territory (FCT), Malam Muhammad Musa Bello has stressed the need for continuity of government policies and programme, in order to ensure good governance of the society.
To achieve this, Bello called on the general public especially members of the All Progressives Congress (APC) in the FCT to support the re-election of President Muhammadu Buhari, to enable him continue his good works.
According to him, President Buhari is committed to moving the FCT and country as whole forward, hence the need to ensure continuity of the change agenda.
The Minister, who stated this at the Old Parade Ground Abuja, which was the Garki center for the APC presidential primary; commended party members for the orderly manner they conducted themselves.
He described the large turnout at the APC Presidential Primary , the nation's capital city as a demonstration of confidence and reflection of support for the President.
Earlier in his acceptance speech, President Muhammadu Buhari represented by the Chairman of Abuja Municipal Area Council, AMAC, Abdullahi Adamu Candido, thanked party delegates for the confidence reposed in the President.
Candido, who assured Nigerians that President Buhari will not disappoint them; expressed optimism that the president will be re-elected in 2019.