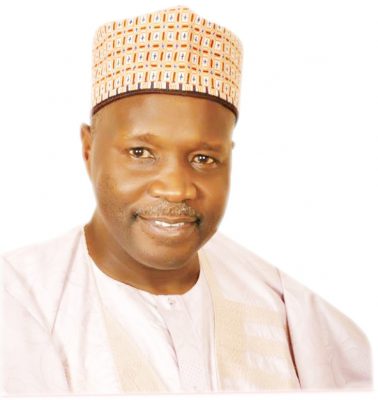 By Christiana Ekpa
The Gombe state governor, Alhaji Muhammadu Inuwa Yahaya, has said the Peace Corps organization should be allowed to assist the existing agencies in restoring peace and security in Nigeria.
This was even as the Governor said the state of Nigeria's security calls for all hands to be on deck, especially in the areas of intelligence gathering and neighbourhood watch, adding that, "it is not about having guns everywhere".
The governor disclosed this, while receiving the National Commandant of Peace Corps of Nigeria (PCN), Amb. (Dr.) Dickson Akoh, in his office
Akoh was in Gombe with other national officials of the Corps for a North East zonal meeting, in continuation of the reformation agenda of the Corps.
Speaking through his Chief of Staff, Muhammad Kabir Usman, in an event well attended by commandants of the 6 north eastern states and officials of the state ministries in Gombe; Governor Inuwa also called on President Muhammad Buhari to give speedy assent to the Nigerian Peace Corps Bill reintroduced at the National Assembly last week.
"Everybody has come to the conclusion that we are on a timed bomb. If we fail to take care of our youths, we are failing to take care of our future. Therefore, no reasonable government will neglect such an important segment of the society.
"We have come a long time in Nigeria that peace is eluding us, there are too many crises in Nigeria, we need peace and the right people who can bring this peace are the Peace Corps Patriots.
"No society can develop without peace. Our approach to security issues in Nigeria calls for a review. To secure the nation, to secure our local communities, is not about having guns everywhere; it is about having people with the right frame of minds and right attitude with a peaceful mind.
"So long the people are not peaceful in their minds, so long our local neighborhood are not in peace, Nigeria can never be in peace.
"Therefore, the core mandate of the Peace Corps is very relevant at this state of our national development.
"I call on the  President of the Federal Republic of Nigeria, Muhammad Buhari, to exercise speed in ensuring that the Bill establishing the Nigerian Peace Corps is being signed into law."
Earlier, the Head of the Corps, Akoh, indicated the intention of the organization to establish its north eastern zonal headquarters in Gombe, in line with the newly established offices of the Deputy National Commandants (DNCs) to man each of the 6 geopolitical zones.