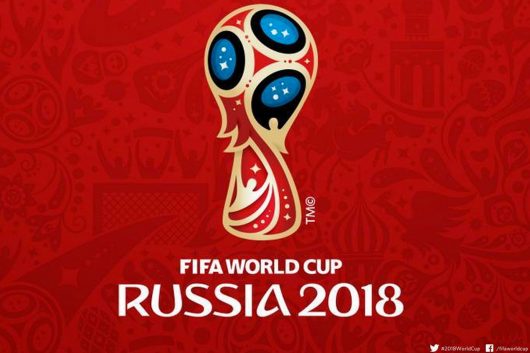 Tuesday Column By VICTORIA NGOZI IKEANO
vikeano@yahoo.co.uk 08033077519
It is over; Russia 2018 World Cup has ended and except for some post analysis thereafter, we should be able to return to our normal schedules, have a break from international big time football tournaments for about a month. While experts and pundits are analysing it, I have a few observations of mine, largely from a non football perspective. Firstly the much talked about racist behaviour/tendency of Russians which the western media had fed us with as being the bane of the host country's football matches did not materialise as such. Yes, there were isolated cases, I dare say, discreet racist tendencies by one or two players and fans, they were very insignificant though. The western media's much talked about taunting of black footballers which they had made us believe is a staple of Russians did not come to light.
Instead, a novel, burgeoning problem termed "sexism" surfaced. FIFA reported that there were some 30 officially recorded cases of sexist acts by majorly Russian fans on female broadcasters on the street. It said that the figures could be higher. Sexism is defined as "believing one sex is inferior". Sexist acts noted by FIFA included things like kissing the female broadcasters, etc. Another somewhat related observation by FIFA is that national broadcasters and its own broadcaster of matches were focussing rather much on beautiful women. It is true that everybody likes a beautiful thing and cameramen want photogenic faces. But giving undue attention to females when there are various categories of people at a match venue offends a lot of women. Women generally want to be appreciated not for their looks but for their innate qualities and strength of character like their male counterparts.
Overall, reports stated that Russians were very hospitable and welcoming, in brief, good hosts with FIFA rating this year's World Cup as the best organised. In this Russian President Vladimir Putin vilified by US Democrats and Britain's government has earned a huge public relations credit. Watching him on television President Putin looks to me as a complete gentleman.
Another notable feature of this World Cup was the hanging on their necks of very big, conspicuous identity cards by everybody in the stadium. It is called FIFA Fans ID. Display of ID cards used to be restricted to officials and stewards. But now fans too are mandated to wear their ID cards. And in this there is no exception as Croatian president Kolinda Grabar-Kitarovic always wore her Fans ID whenever she was in the stadium among the crowd, to cheer up her country's team. According to FIFA the identification cards helped to quickly fish out misbehaving fans and send them packing. The identity cards substituted visas – no visa was required to enter Russia for the World Cup, easing entry. Oddly it was reported that dozens of Nigerian football fans we went to Russia via the Fans ID were stranded there because they did not have a return ticket. Well, it is not impossible that these 'fans' could have disappeared into Russian towns or other surrounding countries but for the fact that no visa was issued and also that they could easily be traced with their fans ID cards.
Perhaps it is right that England did not qualify for the final in Moscow, otherwise it would have shifted attention to diplomatic row between the two countries. Short of a total boycott, Britain had said that no government official or royal family would attend Russia 2018 because of the altercation between them over the nerve agent poisoning of some people in London. Britain said that Russia was responsible while Russia denied any involvement. It is the tradition for presidents/heads of government of the two teams that make it to the final to be present at this match since the competition is rated as the "greatest global event". At Sunday's final game between France and Croatia, Presidents Emmanuel Macron and Grabar-Kitarovic were there. Now would it not have been 'indecent' if in a France versus England final, only France's Macron attended with no sight of Prime Minister Theresa May or any of Britain's Princes around? The headlines and talking point would have been on that absence and the tensed British/Russian relationship. Tellingly, all four semi-finalist teams had their leaders in the stadium to cheer them up, save England. Belgium's Princess was there, ditto France's president and Croatia's president. President Grabar Kitarovic in particular was present at virtually all of Croatia's matches. Perhaps if England's Theresa May or Prince Charles or Prince William were around for their match against Belgium they might not have lost it as the sighting of their prime minister or prince at the state box could have given them a boost to push for victory. During the last match some daring three females and a man dressed in police uniform ran unto the pitch, temporarily disrupting proceedings. They were quickly caught and whisked away by the stewards. It turned out that they belong to a feminist group called "Pussy Riot". They said they were protesting against human rights abuses in Russia.
At the end of the final match which France won, the rain came tumbling down at the presentation ceremony. Host president Putin who lined up with other dignitaries for the giving out of medals, was the first to have a big umbrella over his head. It took a while for Macron's and Grabar-Kitarovic's umbrellas to come. Both were drenched but they did not care as they continued to enthusiastically congratulate the players filing past them. However, the about six cutely uniformed ladies who bore the medals were left unattended to, without any umbrella. Remarkably, they all stood like a statue in that rain, even smiling and not blinking as the rains pelted them from head to toe. Was it an oversight or deliberate that they were not shielded from the rain? Could it be that they let the ladies be in order not to be accused of being sexist?