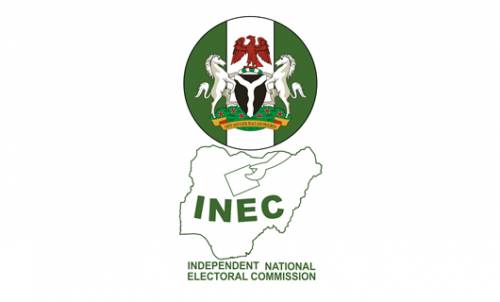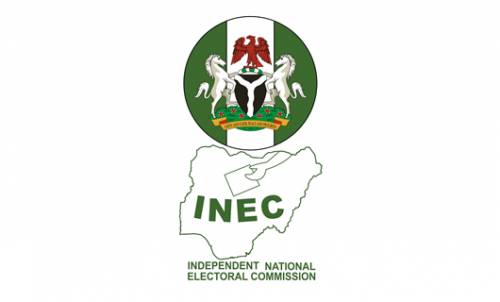 Monday Column by Emmanuel Yawe
royawe@yahoo.com | 08024565402
Most of my last week was spent in Ekiti, deeply immersed in the hot political currents of the state.
I first came to live in this part of the country almost forty years ago. Fresh at that time from the University of Ibadan where I was tutored by Professor B J Dudley, one of Nigeria's foremost political scientist, I learnt my first practical lessons in politics here.
As part of my National Youth Service Corps experience, I was assigned to the Office of the Military Administrator in Akure, the capital of Ondo state. At the time, the present Ekiti and Ondo were all one state. Brigadier Sunday E. Tuoyo "Sunny" was the military administrator of the state. Part of my responsibility was to assist him within the civil service structure to hand over power to the incoming civilian administration.
By October 1 1979, we delivered on that process of transition from the military to civilian administration. A new governor, Chief Michael Adekunle Ajasin was sworn in as governor of Ondo state.
It was a rewarding experience. Ajasin was the oldest of the governors that took office that year. Born in 1908, he was admitted to Fourah Bay College in Sierra Leone in 1943 and graduated in 1946 before Nigeria established its first university at Ibadan in 1948. He had a successful career as an educationist before plunging into politics and was the brain behind the widely acclaimed Action Group policy of free education in the Western Region in the 50s and 60s. A grassroot politician and federal legislator in Lagos between 1954 – 1966, he came into office in 1979 with great experience and was certainly a father figure not only to those of us who worked with him in the governor's office but in the country generally. Often in my encounters with him at work, he told me I reminded him of Joseph Tarka: "when we picked the Tiv politician and groomed him into the Action Group, he was just about your youthful age," his words on several occasions.
Governor Adekunle Ajasin was an indigene of Owo town. When we went to his modest house in Owo on weekends, he would take me round the house, reminding me that it was in this house that the Action Group was born as a political party. Before the momentous decision to form the Action group, there was an association known as the egbe omo Oduduwa. It was at a stormy meeting in his house at Owo in 1951 that a decision was taken to transform that association of Oduduwa's descendants into a party, first of the Western region and later a pan Nigerian political party with Chief Awolowo as its leader.
I left Ondo state after my service year against his advice. Left to him, I should have joined the Ondo state civil service – which he was willing to open up for me – and run my career there. I have always regretted my decision to walk away from Ondo state.
Sadly, a few years after I left in 1980, Ondo state exploded in a great political upheaval. Chief Akin Omoboriowo, the youthful deputy Governor from Ekiti had his ambitions to take over from the old man Ajasin. But their party the UPN decided otherwise and Omoboriowo crossed over to the NPN to try his luck. He was declared the winner of the gubernatorial contest held in 1983 by FEDECO. Then all hell was let loose and the "victorious" governor elect took to his heels to save his dear life. He was later seen on Verdict 83, the popular NTA political program anchored by veteran broadcaster Timawus Mathias. The widespread violence in Ondo state was one good reason the military used to violently take over government and present General Muhammadu Buhari as Head of State in the evening of 1983.
This background explains why old Ondo – present Ondo and Ekiti states is always on my political mind.
In 2003, Ekiti elected a maverick politician, Ayodele Fayose as governor. His tenure was very stormy. His academic credentials were called to question in the media. But that was the year President Obasanjo stormed the South West zone to oust the Alliance for Democracy that had humiliated him in his bid to win the presidency in 1999. But even Obasanjo who masterminded Fayose's emergence soon discovered he could not stand the vagaries of his gubernatorial adventures. He masterminded his impeachment and Fayose had to take flight as Nuhu Ribadu's EFCC mounted a massive man hunt to capture and give him the ASP Alamieyesigha of Bayelsa treatment.
Amazingly, he reemerged in 2014 to defeat Dr Kayode fayemi who had been elected on the ticket of the ACN. It was a result that stunned many of us who thought Fayemi, the urbane hard worker, had done a good job in the provision of excellent infrastructural facilities in the state and deserved a second term. But Fayose an accomplished street political fighter outwitted the refined Fayemi a cerebral intellectual. If Fayemi had given Ekiti infrastructure, he promised and did give citizens of the state "stomach infrastructure." With his street antics, supported by a large war chest of funds from the Jonathan presidency, he won.
Two things have always been dear to Ekiti people – pounded yam and education. Like the Tiv, the typical Ekiti menu is pounded yam for breakfast, pounded yam for lunch and pounded yam for dinner. The Ekiti love for education is as much as their love for pounded yam. There is hardly an Ekiti family in which you will not find a professor.
In the 2014 election, pounded yam had an upper hand. While this may look shameful to those of us who thought the Ekiti people were too educationally advanced to be so debased with food, Fayose the inventor of "stomach infrastructure" politics has no regrets about it at all. Often, he is to be seen by a roadside eatery with a big heap of inyo (pounded yam), proudly displaying and consuming his political weapon of mass destruction.
As the election day of 14th July drew close and tension grew higher and higher, I left Ekiti with no clear picture in my mind of the winner of this year's gubernatorial contest in the state.
A day after I left Ekiti, Fayose embarked on yet another round of his Nollywood style street politics. Pictures of the governor sprawling on the grounds of the government house emerged in the social media. He claimed he was teargassed and manhandled by the police who broke his neck. In the haste to act a hastily scripted scene, he wore a neck muffler upside down. It was almost humorous.
Unfortunately, Fayose's tricks didn't work this time around. He lost.