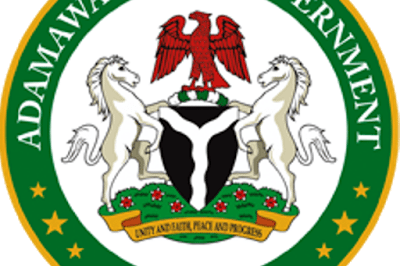 From Umar Dankano,Yola.
A fresh communal crisis between Lunguda and Wajah communities has claimed the lives of four people in Lafiya Lamurde Local Government Area of Adamawa state.
The incident which occurred on Saturday was said to have started as a result of an attack allegedly launched by Lunguda militias against a Fulani settlement close to Lafiya-Lamurde town where they are rearing their animals on the cultivated farms available.
An eye witness who spoke to our reporter under condition of anonymity in a mobile phone interview yesterday said the Lunguda militia came in their numbers fully armed with local dangerous weapons and pounced on the herdsmen with their herds of cattle and sheep dislodging them completely.
He explained further that, the Lunguda militia carted away most the Cattle belonging to the herdsmen, a situation that forced the families of the herdsmen to run for their lives to Lafiya-Lamurde town.
According to the eye witness, the Lunguda militia in their numbers chased the herdsmen families up to the point making frantic effort to penetrate the town (Lafiya-Lamurde) but were repelled by the mobilised youths of Wajah community.
He said that,the Lunguda militia had initially touched two houses with fire but were saved by quick response from the Wajah youths,who used available water to quench the burning houses, but some parts of the affected houses were burnt.
He confirmed to our reporter that one Wajah youths was allegedly killed at Bushiri village near Lafiya-Lamurde town while an unconfirmed report from the area revealed that three of the Lunguda militia were gunned down in the fracas.
Confirming the incident, spokesman of the Adamawa state Police Command ,S.P Othman Abubakar said the report of such disturbance has been reported to the Command and already the Police Area Commander and Divisional Police Officer in the area have been deployed with their men to the area.
Abubakar explained that the situation was under control at the time of filing in this report, regretting that the information at his disposal on the matter is sketchy but will give details in due process.
Recall that few months ago the same communities were engaged in similar crisis which claimed many lives while properties worth millions of naira destroyed.