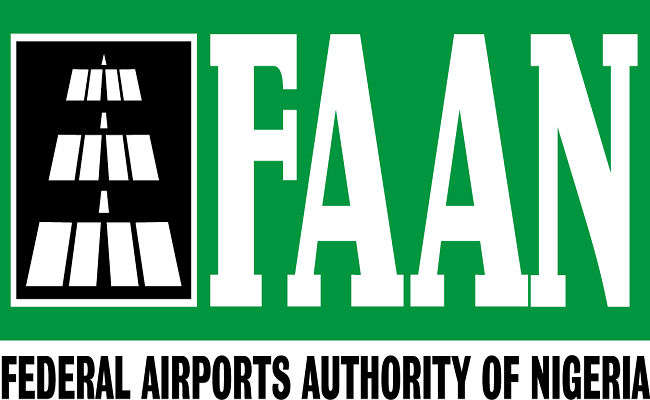 From Suleiman Idris, Lagos
The Federal Airports Authority of Nigeria (FAAN) yesterday urged operators of food outfits at the country's airports to ensure compliance with food safety standards.
The agency explained that food vendors whose product expose passengers and airports users to poisoning or contamination will have their license revoke.
Managing Director of FAAN, Captain Rabiu Hamisu Yadudu said the agency will set up a curriculum for the activities of food vendors across the nation's airport affirming that Nigeria cannot afford to fall below the global best practices in the aviation industry.
Speaking at the maiden edition of the 'World Food Day Safety' awareness workshop organised by FAAN at the international wing of the Murtala Muhammed Airport, Capt. Yadudu said "the agency can't settle for less, we are part of the global aviation industry. We will enforce the standard obtain globally."
The agency he said will also hand over operators of food outfits found culpable in selling stale and contaminated food which posed health hazards to passengers to the officials of the National Agency for Food, Drugs Administration and Control (NAFDAC) for probe and prosecution.
According to him, operators will be subjected to a routine six months medical examination to ascertain their fitness and personal hygiene because of the safety critical implications of their business.
He said the authority had to raise the bar in pre- qualification requirements for food vendors at the airports to enable them meet best global practices in the food vending value chain.
The FAAN Boss affirmed that it will collaborate with other regulatory bodies in the industry such as the Nigerian Civil Aviation Authority ( NCAA), NAFDAC, Port Health Services , Lagos State Safety Commission and other stakeholders to ensure that persons approved to supply food at the airports comply with world class health, regulatory, and environmental prerequisites.
"What we want to do is to develop a stronger synergy, being an environment that is regulated entirely, we will sit with the various agencies that regulates the sector, look at where the gaps are in the area of food delivery and safety and ensure we block the holes and close the gaps."
The FAAN boss said operators at the airport have to scrutinized to ensure that they do not only meet the medical requirements, but ensure that the environment where such food are purchased; processed ; handled and transported meet the highest standards possible.
He said FAAN was raising the bar in regulating operators in the food value chain because of increasing incidence of food poisoning and contamination by passengers.
He said:" Any food vendor found to be involved in selling any food at airports that result in poisoning or contamination will be shut. All operators must submit their food, personnel to medical screening."
He said the authority was working towards achieving a decent and healthy food safety delivery within the airport environment.
Yadudu said:" This can only be achieved if we are able to identify and control factors that mitigate against food poisoning, which threatens the welfare and survival of our staff and customers."
In her presentation, the resource person, Ms Arese Lucia Ojelede, who spoke on the topic : " Aviation Industry and Food Safety : Connecting the link", calls for routine inspection and audit of food vendors at airports as part of efforts to keep them in check.
She called for certification of food vendors at airports, whom she said must look out for their source of water; transportation system; supply chain; state of hygiene of the workers and the environment in which food is prepared.
She noted that most cases of food poisoning involving passengers were not reported to enable the regulators sanction erring operators.
Ojelede said:" FAAN has to look at the quality of food sold at the airports. If there are infractions in service, people need to know who to report to for redial action because of hazards that could lead to injury or loss of lives."
She however, observed that FAAN should step its game by ensuring that there is good food safety measures at airports if operators consider carrying out business far away from broken pipes; gutters; dung heap; canals; and waste disposal sites.