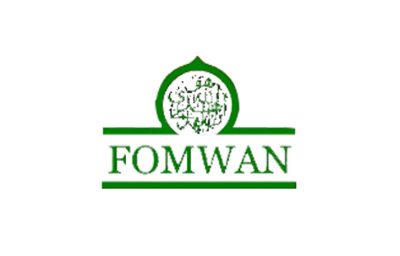 By Stanley Onyekwere
The FCT Amira of Federation of Muslim Women Association of Nigeria (FOMWAN), Hadjia Bola Usman has described as right choice, the appointment of Hadjia Risikatu Abdulazeez as Director of Parks And Recreation Department of the FCT Administration.
Usman, lauded the FCT Administration for the appointment, which according to her, will give the nation's capital city a facelift.
The FOMWAN Amira who made the point during a courtesy visit to the Department, noted that the new Director, who is a lover of nature, was a round peg in a round hole.
She added that the Director was a foundation member of Islamic Green Club Empowerment Initiative, an affiliate of FCT FOMWAN that has been registered as climate change And tree planting Vanguards since 2008.
Hadjia Usman ,who was accompanied by the President of JAM Intervention For Vulnerable Children And Climate Change Initiative, Mrs Josephine Mudasiru, pledged the support of both non governmental organisations to collaborate with the Department in actualising Mr President's mandate of planning 70,000.00 Trees.
According to her, trees are valuable according to the hadith of Prophet Mohammed (SAW), and anyone who plants a tree earns an everlasting reward.
In her response, the new Director thanked the Leadership of FCT FOMWAN and JAM Initiative for identifying with her, because with their support, Abuja City will become greener than what it is now.
She said: " We have what we call Corporate Social Responsibility and I am happy that you are ready to collaborate with us to beautify some places in the City; as we have so many places that we want to beautify".
She added that there are many interchange and roundabout that are free for Community Service Responsiblity (CSR) projects.
She also expressed delight at the plan to beautify the city gate area and promised the cooperation of the Department.
Our correspondent reports that Hadjia Risikatu Abdulazeez started her career in FCTA in 1990, as a Scientific Officer with the FCT Water Board.
She was transferred to Parks And Recreation in 2006 as Head, Pest Control Unit, and was appointed Director in September, 2020.
She was born on the 17th of August, 1962, in Zaria, Kaduna State. She finished from the University Of Maiduguri in 1985 with a bachelor of Science degree in Botany.
Furthermore, she bagged a master's degree in Environment Pollution Control And Management from the Federal University of Technology, Owerri, Imo in 2002.