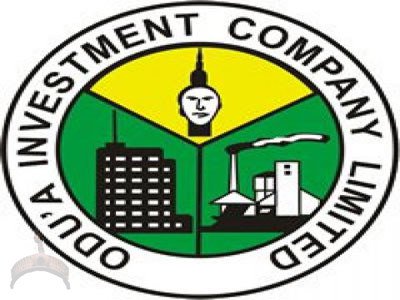 From Suleiman Idris Lagos
The six governors of South- west region, otherwise called the Western Nigerian Governors Forum on Wednesday formally admitted Lagos State into the O'dua Investment Group with a total of 115million shares thus growing the share equity of the company to 690million.
The Governors – Akinwunmi Ambode (Lagos), Rauf Aregbesola (Osun), Abiola Ajimobi (Oyo), Rotimi Akeredolu (Ondo) and Ibikunle Amosun (Ogun), in a communiqué issued at the end of a two-day quarterly meeting held at Lagos House in Alausa, Ikeja, also ratified a document allowing Lagos to acquire land in their respective states for massive rice cultivation and production.
Specifically, all the governors resolved to embark on a Rice Accelerated Programme for Integrated Development (Western RAPID) to further consolidate actions on food security and job creation in the region, while a Regional Agriculture Summit to be sponsored by Lagos State, was agreed to be held in Ibadan in May 2018.
The forum, which is being coordinated through the Development Agenda for Western Nigeria (DAWN) Commission, also signified interest in the concession of the Murtala Muhammed International Airport.
Reading the communiqué to journalists, Director General of DAWN Commission, Mr Oluseye Oyeleye said: "The States of the Region as a bloc will be monitoring the process for the Murtala Muhammed International Airport Concession into a world class infrastructure."
He said the governors also resolved that DAWN Commission, Focal Representatives and Agriculture Commissioners of the region would hold a technical session with Nigeria Incentive-based Risk Sharing System for Agricultural Lending (NIRSAL) and develop a state by state roadmap in four weeks before the Regional Agriculture Summit scheduled for May 2018.
It was also agreed that DAWN Commission should work on reviving Regional Inter-School Football Competition, and as well conduct a study on the successes in Education in Ekiti State for peer learning/adoption among the Western Nigeria states.
Also, the governors directed the DAWN Commission and the Focal representatives to structure a programme on the Omoluabi Ethos of the Yoruba people.
However, Ogun State Deputy Governor, Mrs Yetunde Onanuga, who represented Governor Amosu, raised some reservations about the land deal, saying that the State Government on account of previous issues with Lagos on the similar subject matter would be refraining from releasing land to the State until the said issues were resolved.
Nonetheless, Onanuga said: "We will be prepared to sign this memorandum later when some of these issues are straightened out."
When asked by journalists on way out of the issues raised by Ogun State, Governor Ambode said he was optimistic that all the States would join in the effort to ensure food security and create jobs for the people.
Earlier, Governor Aregbesola described the incorporation of Lagos State into the economic framework of the south west region as historic and long coming since 1948, adding that the development would strengthen the O'dua Investment Group and drive the development of the region.