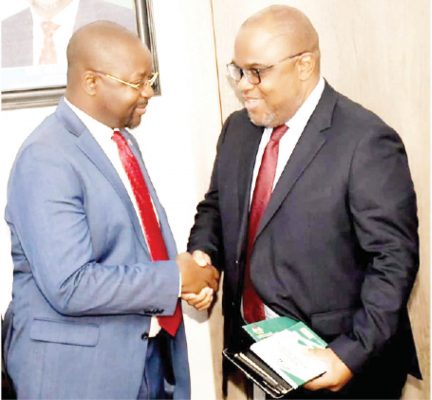 Stories by Albert Akota
The Federal Government has reiterated its determination to accord high premium attention on implementation of policies that would actualize youth's creative potential for national growth and development.
Minister of Youth and Sports Development, Mr. Sunday Dare made this known while receiving delegates from IBM West Africa in his office yesterday in Abuja.
According to him, most people address him as Minister of Sports Development omitting "Youth" which prompt the ministry in the last five months, to engage more on youth developmental programs.
He noted that the ministry deliberately canvassed for partnership in achieving the two clear mandates of youth development and sports development.
To this end, he added that the ministry has launched programmes most specifically, to address Youth development.
One of such is DEEL; which is meant to keep Nigerian Youth busy through digital skills acquisition.
''DEEL resonates with IBM because of the digital skills acquisition'', the Minister enthused.
The Country General Manager, IBM West Africa, Mr. Dipo Faulkner, in his response, said that IBM offers only online content made available to anyone but it does not provide devices.
IBM, he stated, has three categories of training programmes; Digital National Africa (DNA), to improve digital literacy of African youth and it is open to all with / without digital literacy.
The second one called "Innovators" is to help structure the creativity of youths who are into design concepts. New collar is the third one meant to re-orientate the youths after graduation to help them adjust to real life situations in offices.
The programmes, according to Mr Faulkner, are free, friendly and instruction based.
The IBM Country Manager emphasized that every Nigerian youth must be digitaly literate irrespective of what they studied, to be relevant in this digital age.
The Ministry's Permanent Secretary, Mr. Gabriel Tanimu Aduda, in his welcome remarks, said that the Ministry is not taking the meeting with IBM lightly, in view of the commitment of the present administration to digital literacy of the Nigerian youth.