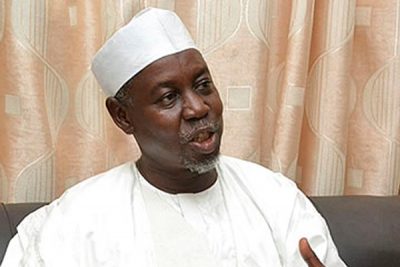 By Mashe Umaru Gwamna
The Minister of State for Power Works and Housing II, Surv Hassan Zarma, has restated the commitment of the Federal Government to addressing housing deficits in the country.
He disclosed this at the Commissioning of Three Blocks of 12 Units of Two Bedroom Flats in Abuja.
The Minister attributed insufficient fund as grossly responsible for the inability to single handedly provide affordable housing.
The property was built by Staff Multi-Purpose Cooperative Society (SMCS) in the Ministry, where 12 members of the group benefitted from the project.
Zarma, who applauded commitment of the group to addressing welfare of its members, described the gesture as an indication of true representation of the peoples' interest.
"While government is concerned about providing shelter for the teaming population, the grosss insufficient funds due to dwindling revenue pose a form of serious challenge to government to single handedly provide houses for all Nigerians," he said.
However, he stressed that the problem was not peculiar to the country, thus need for Public Private Partnerships to address the need.
Chairman of the cooperative group, Ejiofor Frank said the project was built on 2,400 metre square of land and cost about N86.5 million.
He described the home project as second of its kind with plans to build similar houses in other parts of the territory.
Frank appealed to the Federal Government for more land allocation and provision of access road to the estate.
On behalf of the beneficiaries, Mrs. Abimbola Taiwo applauded the ministry especially the cooperative group for the sincerity of purpose to deliver on the project.
She urged other members to remain committed to the scheme in order to become house owner.