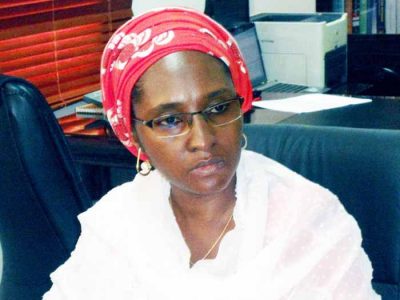 From Ayodele Samuel Lagos
The Minister of State, Budget and National Planning Mrs Zainab Ahmed said over Seven Million Nigerians are currently benefitting from the government social investment policies.
Zainab speaking at the 10th Bola Tinubu Colloquium in Lagos, said 2,500 vulnerable Nigerians are currently receiving the N5,000 monthly stipend promised by the Buhari's administration during its campaign.
The minister spoke on the topic Social Investment and Governance – the example of National Social investment Policy NIPS.
She said the NIPS is focused on addressing the worrisome trend various sectors including environment, education and unemployment.
The minister said 500bn has been budgeted for various social investment policies in the 2018 budget.
"We are established to tackle poverty, unemployment and helping the vulnerable, currently 7.9 Million Nigerians are benefitting from the government social investment policies. The office has recorded about 70 percent of its 10 million target."
She added that another 1.5 million Nigerians are also benefitting from the process indirectly such as driver, cooks, stewards among others.
She noted that the current administration is interested in investing in the people and all hands are on deck to achieving the goal.