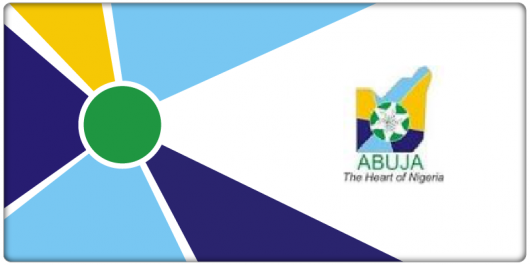 Stories by Stanley Onyekwere
The Federal Capital Territory Administration (FCTA) looks to stop all forms of stigmatization against the physically challenged persons, especially children in schools, as it would soon commence inclusive education in Abuja, the nation's capital city
This was disclosed by FCTA Deputy Director in charge of special needs persons education, Mrs Jean Onyekwelu while chatting with a section of the media, during a sensitization on the rights of the physically challenged persons in Abuja.
She decried the use of derogatory terms like "handicapped or disabled persons" in describing those with special needs in our society, the Deputy Director explained that it was disheartening and capable of causing such persons psychological trauma.
She explained that separating pupils into special schools was tantamount to stigmatization because it removes the possibility of both the physically challenged children from interacting with those without pronounced disabilities.
She added that it becomes easier for them to assimilate, learn and comprehend in the midst of others, "but when you put them in different schools, they could even disoriented."
According to her, "we prefer to call them special needs persons because there is ability in disability, and there is hardly anyone who is not handicapped in one way or the other, so they are not handicapped, or disadvantaged.
"They really feel hurt when they are called that so we want the people to refer to them as special needs persons, they don't want you looking at them with the look of charity.
"Many of them are doing wonderful things. We should know that we all have varieties of deficiencies If one is using glasses, it is a special needs.
"They are wonderful and very normal people who have feelings just like any other person. So we have been carrying out advocacy to change the negative mindset about them. They have rights as everyone does and all we should do, which they want is for us to respect their rights.
"They don't want to be seen as beggars and helpless persons who need help, but rather, they want to be recognised and given their rights."
Furthermore, Onyekwelu opined that it was in removing the age long stigmatization that the FCTA decided to commence inclusive education as soon as the policy would be signed by the FCT Minister, explaining that the inclusive education was the kind of education where everyone isdvantages -both the able-bodied and special needs are educated within the same school.
She equally reiterated that it was a form of discrimination and stigmatization against such persons, even as she disclosed that mixing the kids together to interact in a class was more positively impactful than separating them.
"If they are mixed, for instance, the visually impaired with those who are not, they can interact with normal children in schools.
"We want to stop stigmatization and putting them in a school for the blind for instance is stigmatization. So as the deaf etc," she explained.
She further disclosed that six schools were selected in the FCT for the pilot scheme of the policy. The schools are Junior Secondary School, Festival Road, Garki; Junior Secondary School, Jabi and Pilot Science Secondary School, Wuse Zone 5.
Others are Government Secondary Schools Kuje and Kwali, as well as Government Day Secondary School, Dutse Alhaji.
She also expressed gratitude to the United Nations for sponsoring the move through Joint National Association of Persons with Disabilities (JONAPWD) in supporting formulation of the all important people-friendly education policy in the FCT and the country.
She further explains: "It is embedded in the Inclusive Education Policy for the FCT that everyone who passes through the FCT College of Education must do a basic course in Special Needs -just like General Studies (GST) in our tertiary institutions so that we will have enough manpower to drive it.
"Some of the pupils have hyperactive syndrome, but a teacher who doesn't know will instead resort to punishing the kid for not paying attention.
"The NYSC teachers must posses basic teaching needs, the education secretariat is fully in the sensitization of the people. We will get there with time."
The Deputy Director also disclosed that, apart from the FCT, Akwa Ibom and Kwara are the other States chosen for this scheme.
Also expressing optimism on the Inclusive Education Bill, Onyekwelu revealed "it has passed third reading, by the time it is assented to by the President, about 90 percent of the rights of persons with disabilities would have been solved.