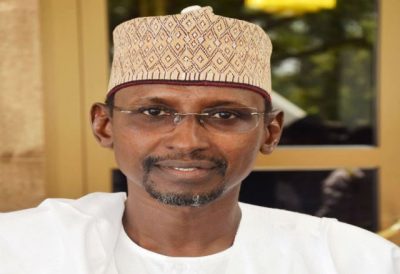 Stories by Stanley Onyekwere
In a bid to empower women to be self-reliant and employable, the Federal Capital Territory (FCT) Administration will rehabilitate and upgrade the Ushaffa Pottery Centre to a centre for skill acquisition and empowerment for women, to gift them with entrepreneurship development skills.
According to the FCT Minister, Malam Muhammad Musa Bello, who made the disclosure, the move is part of efforts to bridge the gender divide in the Territory.
Bello said the administration is working to upgrade all institutional frameworks designed to empower and create jobs for women, as well as eliminate all hindrances to their full participation in the economic and political frontiers of the society.
He revealed that the FCTA is committing a total of N96.7 Million to a UNESCO YouthMobile ICT and Mobile Application training project that is designed to inculcate in women and youths employable skills that will make them competitive in the contemporary job market.
He said over 1,000 participants drawn from women and youth in the six Area Councils of the FCT are benefitting from the training programme.
The Minister further stated that the FCTA's One-Village-One-Product (OVOP) scheme is specifically targeting rural women in order to improve their place in the agricultural value-chain and expose them to national and international export market.
"To this end we have pilot enterprise development and empowerment projects such as a Shear-butter Processing Centres in Nuku and Rimba communities in Abaji Area Council as well as a Cassava Processing Centre in Chikuku, Kwali Area Council," he said.
"Indeed, long before the idea of a Federal Capital Territory was conceived, it was a woman named Dr. Ladi Kwali that took Abuja to global reckoning.
"The hard work, industry and skill of the Abuja woman in pottery, mat-making, agriculture and indeed the family are all too well known.
"When the clarion call for change in this country was sounded, you were not found wanting.
"For this reason, the President Buhari's administration is working assiduously towards giving women a pride of place in all fields of human endeavour and national development," he said.