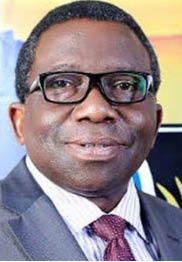 By Stanley Onyekwere
Managers of hospitals especially public ones in Abuja, the Federal Capital Territory (FCT) have been urged to embrace hardwork so as to get their laboratories accreditated and certified globally.
According to the Minister of Health, Prof. Isaac Adewole, who gave the charge, such global accreditation would not only help up tge confidence of those working in the health facilities, but will boost patronage.
Adewole spoke during the presentation of certificate of the National (International Organisation for Standersation) ISO 15189: 2012 accreditation to Bwari General Hospital Laboratory, on Tuesday in Abuja.
Represented by the Senior Technical Assistant to the Permanent Secretary, Ministry of Health, Dr Bassey Mfon, the Minister described the gesture as a global recognition by the ISO to the Hospital.
He also assured that the ministry was keen on healthcare service delivery and providing the right standards of service to the patients to rely on health professionals to overcome their challenges.
"We rely on health professionals to overcome their challenges and quality facility committed to serve all per excellence.
"Bwari hospital is the first to be accredited in the FCT and fourth to be accredited in the country.
"This is a facility given global recognition through the presentation of the ISO 15189: 2012 and it is a hallmark of quality anywhere around the world.
"This facility has now joined the aggregate of quality facilities for excellence. I urge all FCT facilities to key into the process of getting their laboratories accredited," he said.
Also speaking, the Secretary, FCT Health and Human Services Secretariat (HHSS), Mallam Adamu Bappah, reiterated that the secretariat was poised to bring healthcare services to all nooks and crannies in the Territory.
Bappah noted that it was important that adequate and standard laboratory services were provided to sustain the medicine and surgical, internal medicine, radiology and general surgery as well as sub-specialties in medical care.
He opined that the certificate received by Bwari general hospital laboratory was in tandem with the core goal of utilising every given opportunity.
"This national accreditation we are receiving today ultimately elevates our position as a quality healthcare facility and informs patients, health service companies, government, implementing partners and other stakeholders.
"Our healthcare facility is dedicated to excellence in patients care and laboratory services.
"We set ourselves to utilising every opportunity and subjecting ourselves to national and international standards geared towards recognition and certification.
"It is also my task to make healthcare delivery services affordable, available and accessible to residents of the FCT," Bappah said.
Similarly, General Manager, Hospitals Management Board (HMB),
Dr. Aminu Mai, explained that the facility was selected based on compliance and level of implementation, which independent and authorised agencies certify the quality and competence of a medical laboratory standards.
Mai said the hospital and four other FCTA hospitals started pursuing the accreditation in 2016 with a baseline assessment by the HMB's quality and monitoring services implementation team.
According to him, the benefits of accreditation of Bwari general hospital was national and international recognition of a medical laboratory as reliable and technically competent.