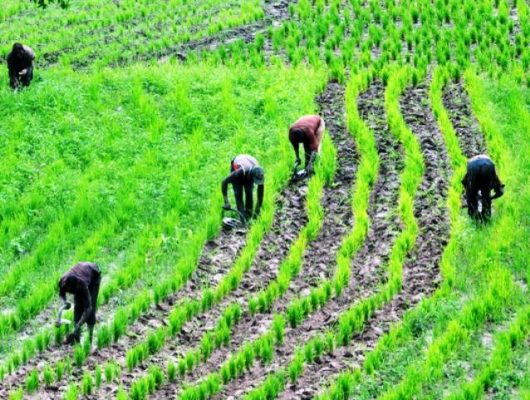 By Stanley Onyekwere
No fewer than 100 Federal Capital Territory (FCT) frontline agricultural extension workers were yesterday educated on the prevention, control and management of erosion, as a precautionary measure to help check the effect of the menace in the Territory.
This was against the backdrop of recent flooding occasioned by erosion that affected over 21 communities especially rural settlements in the nation's capital city.
The extension workers drawn from the six FCT Area Councils were extensively exposed to vital knowledge and skills to enable them to provide the desired technical aids on curbing the menace to farmers in the FCT.
The capacity building workshop which held in Sheda, Kwali, Abuja, was organized by FCT Agricultural and Rural Development Secretariat (ARDS).
Declaring the workshop open, ARDS Secretary, Stanley Nzekwe, past experiences indicate that there is the urgent need to prevent the soil from being washed off by erosion in the FCT.
Nzekwe, who was represented by the ARDS Director of Finance and administration, Lazarus Gaza, explained that fields observations revealed that erosion has become a menace in the FCT.
According to him, it's therefore pertinent that the problem of erosion be tackled decisively, through adequate transfer and application of best technologies on effective prevention and management of the scourge.
The ARDS boss therefore charged all participants to ensure the stepping down of the training not on to farmers affected by erosion, but every farmer in their respective areas of coverage, in order to achieve the overall objective of the programme.