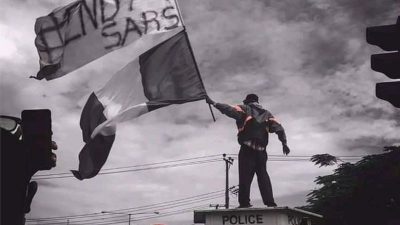 From Mika'il Tsoho, Dutse
The Buhari Volunteers Movement (BVM) had faulted the minister of water resources, Engineer Suleman Adamu for not meeting some stakeholders particularly the youth over the #ENDSARS# protest as directed by the President Muhammad Buhari.
The coordinatorJigawa state chapter of Buhari Volunteers Movement ( BVM), Comrade Musa Gambo Guri dropped the hint at the press conference held in Dutse.
The movement expressed dismay over the minister's attitude of ignoring some major youth associations and organizations during stakeholders meeting.
The movement also condemned the process in which the minister meet the stakeholders as according to the movement the youth are not properly represented as directed by President Muhammad Buhari.
"I want assure you that we as Buhari Volunteers Movement are not invite and I don't think other Buhari youths oganisations like APC social media team, Buhari/Osinbajo, One-to-tell-ten, Buhari Organisation are invite to the meeting" the coordinator said.
The coordinator therefore expressed dismay and condemned the killings of security men by the alleged disgruntled and unpatriotic elements whose hijacked the peaceful and legitimate # ENDSARS# protest in the country.
Guri extended their condolence massage to security agencies and brave families who lost their love ones in the hands of # ENDSARS# protest hijackers.
The Group however commended Muhammad Buhari for recognizing and approving the genuine demands of the right thinking ENDSARS# Protestants. And also the approval to release N75 billions for youth empowerment.
BVM also commended Governor Muhammad Badaru Abubakar of the state for well coordinated and timely distribution of Covid19 palliatives items, and the involvement of Civil societies, community and political group during the distribution that took palace about three month ago.