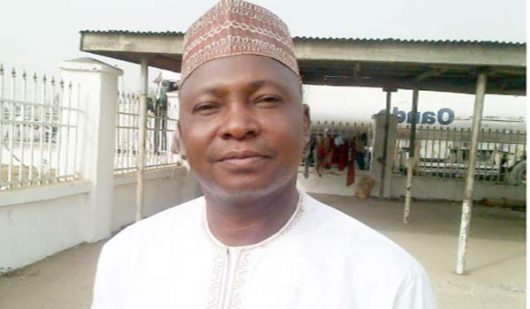 By Stanley Onyekwere
The authorities of Abuja Municipal Area Council (AMAC), in the Federal Capital Territory (FCT), have intensified engagement with community leaders, in the Council's pursuit of peace, in the wake of the seemingly endless controversies surrounding the #EndSARS protests that resulted in loss of lives and property in the Territory.
In particular, virtually all the Village Heads, District Heads and traditional rulers across the twelve Wards of AMAC were summoned for an expanded emergency stakeholders meeting, to help halt the dimension the controversial #EndSARS protests have taken.
Speaking at the stakeholders meeting held at the Council Secretariat, AMAC Chairman, Abdullahi Adamu Candido, noted that it was imperative that various community leaders become actively involved in restoring peace, as without peace there would not be any leader in the society.
Candido also opined that AMAC is worst hit in the nation's capital because of the location, which he said the leaders must be more watchful and proactive in tackling the unfortunate situation.
The chairman urged the traditional rulers to engage both the natives and residents in their respective areas on better ways of promoting and sustaining peaceful co-extistence.
According to him: "With the dimension the #EndSARS agitation has gone AMAC is worst hit because of its allocation, so as leaders of communities, we must brace up to curb any breach of peace or security.
"As traditional rulers hold meetings and discuss with your people, call all the tribal leaders that you crowned them, pass the message of peace to them so that they will tell their members.
"The level we are in needs serious approach especially at the community level, as leaders we must do everything possible to advise our people to continue to live in peace with one another, AMAC has traditional, religious and political leaders but without peace there would not be any leader."
Furthermore, the AMAC Chairman who frowned at the recent protest that took place in Gosa 1&2 along Airport road, that led to a closure of the road was unfortunate, warned that such would not be tolerated any longer.
He regretted the manner in which the indigenes conducted themselves during the protest, saying they should be calling for peace and not crisis.
His words: "The recent protest in Gosa, the two Gosas along Airport Road was coordinated by the indigenes and no any other tribe, the council will not tolerate such again", he warned.
In their separate remarks, both District of Galadimawa, Alh. Musa Barde, Village Head of Jikwoyi, Rev. Dr. Jetta Bawa, who spoke on behalf of District Heads and Village Heads in AMAC, respectively, commended the Council leadership for the initiative, which they described as apt for surmounting the prevailing development.
They assured that as custodians of cultures and traditions of the people, they would not fail or compromise on playing the critical fatherly role in the pursuit of lasting peace in the Territory.