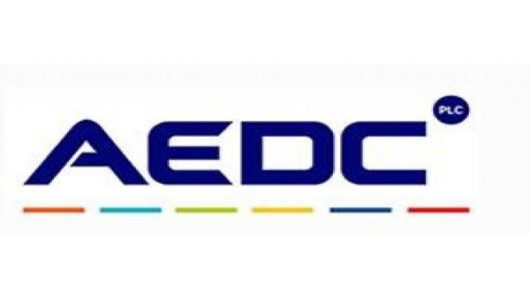 By Etuka Sunday
The management of Abuja Electricity Distribution Company (AEDC) will on Wednesday flag off the deployment of 222,728 meters valued at about N10 billion for its customers under the second phase of the Company's mass metering programme.
AEDC had in the first phase of its mass metering project installed no fewer than 150,000 meters for its customers across its coverage area, which include the Federal Capital Territory (FCT), Kogi, Nasarawa and Niger states.
A statement issued by the Head, Corporate Communications of AEDC, Oyebode Fadipe, said, the Company's aggressive deployment of meters is part of its determination to achieve 100% metering of its customers to engender public confidence in its billing process, and also to complement the Meter Asset Provider (MAP) Scheme initiated by the Nigerian Electricity Regulatory Commission (NERC) to accelerate the metering of all electricity consumers across the country.
The statement said further that the AEDC is implementing the second phase of its mass metering project in partnership with The Meron Consortium, a group which comprises of meter manufacturers, financiers, installers, as well as advisory services firms.
It would be recalled that in May this year, the AEDC and The Meron Consortium agreed to work together on the deployment of the 222,728 pre-paid meters under the second phase of the former's mass metering project. Speaking at a short ceremony held in Abuja to signal the commencement of the partnership, the Managing Director/CEO of AEDC, Engr. Ernest Mupwaya said that there are so many benefits associated with metering for both the Company and its customers. "For customers, metering gives them the assurance of fair, transparent and accurate billing and also serves as a useful tool for them to manage their consumption and costs.
"To AEDC, metering equips us with intelligent data to ascertain areas of energy/revenue leakages which will strengthen our commercial vigilance activities to plug such leakages and improve our revenue collection", Engr. Mupwaya stressed.
Metering, the AEDC CEO further explained, represents one of the key areas of the Company's strategic transformation programme geared towards aggressively reducing its average technical, commercial and collection (ATC&C) losses, and enhancing its capabilities for exceptional service delivery and growth.
The Group Managing Director of The Meron Consortium, Engr. Emmanuel Ndubuisi, on his part, assured the AEDC's management of timely delivery and installation of the meters, in line with the terms of his group's contract with the Company.
In addition, AEDC is in discussion with other interested parties for the supply and installation of more quantities of meters for electricity consumers across its franchise area. This effort, it said, will further complement the MAP initiative.