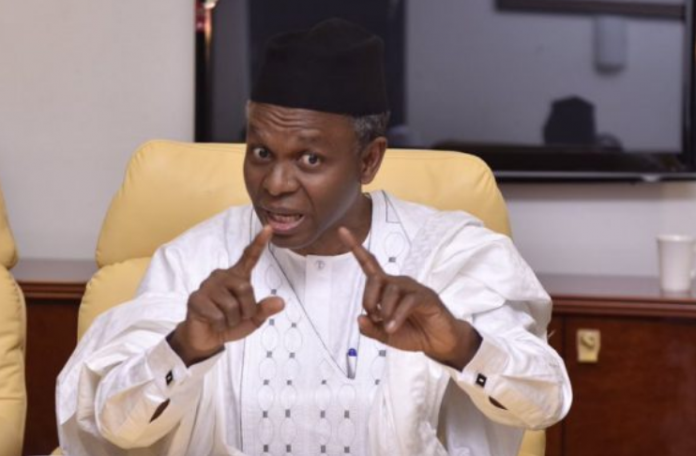 From Femi Oyelola, Kaduna
Kaduna state Governor, Malam Nasir El-Rufai has challenged the graduating participants of the Kashim Ibrahim Fellowship (KIF) initiated by his administration to contribute their quota to the national development drive.
El-Rufai spoke  at the graduation ceremony of the premier set of the Kashim Ibrahim Fellowship held at Fifth Chukker.
"I am especially proud of the pioneer set of Kashim Ibrahim Fellows.
We have been most impressed by their energy, zeal, talent and ability.
"Our pioneer fellows have set a remarkable standard for future participants in the programme. I wish them all the best as they take the KIF spirit into everyday life," El-Rufai said in his opening remarks.
According to him, the Kaduna State Government introduced the Kashim Ibrahim Fellows Programme to help develop and nurture leadership ability across Nigeria.
Through this one-year programme, he said, the state government set out to create a network of high potential young Nigerians who are expected to rise to top leadership positions in the public sector and other spheres of activity over the next decade.
The overall mission of the non-partisan programme, he said, is "to raise the next generation of leaders who will most likely be absorbed into the Nigerian public sector having had a first-hand experience of its workings and challenges."
He noted that  Sir Kashim Ibrahim was among the set of leaders who took on the responsibility of building a modern Northern Nigeria as the colonial shackles were dropped, adding that he was Governor of the Northern Region and the Government House, Kaduna, is named in his honour.
"We have exposed the fellows to a rich and varied programme of immersion in the daily work of government agencies, lectures and seminars on leadership, working trips and speaker series that enabled them to share from the experiences and insights of leaders in government, business and other endeavours.
"The fellows have responded admirably to this unique opportunity. They have left positive impressions in the agencies in which they have served.They have also been commended by persons outside the government. Many of the distinguished national leaders that have interacted with the fellows have commended their interest, knowledge and desire to learn."