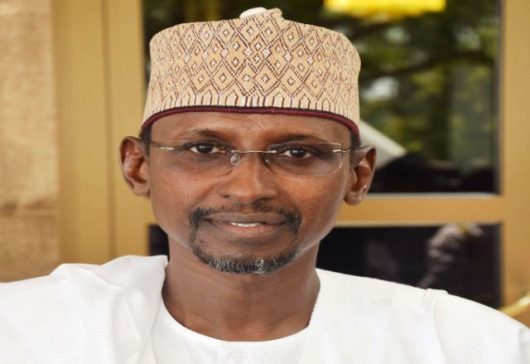 By Stanley Onyekwere
As Muslims faithful today mark this year's Eid-El-Kabir celebration, FCT Minister, Mallam Muhammad Musa Bello, has implored residents to reinforce the values of peaceful coexistence that have been the hallmark of FCT citizens.
Describing the celebration as a joyous occasion, Bello urged all of us to use the occasion of the celebration to strengthen the bonds of friendship and unity.
The Minister, in his Sallah message, conveyed the greetings of the FCT Administration to all residents.
He noted that the lessons of Eid El Kabir are sacrifice and piety; which FCT residents, have exhibited in great measure.
"As we therefore celebrate, I salute your steadfastness amidst our growing hopes and challenges.
"I assure you that this Administration is working round the clock to launch the city into the circle of the best cities in the world in the near future.
"We have striven to achieve this through the provision of first class infrastructure and public utilities," he stressed.
According to him, the recent completion and commissioning of the Light Rail is testimony to the people's collective resolve and patriotism to the country .
"Our security agencies are working tirelessly to ensure that our city and Territory continues to be safe and secure for all residents to go about their legitimate businesses.
"The Administration also wishes to use this occasion to reassure residents of its commitment to fast track the fulfilment of our pledge to improve the living standards of residents through the completion of ongoing infrastructure projects and to initiate critical ones in the city, satellite towns and the rural communities.
"This also includes service improvement across board, support for farmers and the strengthening of institutional framework for Micro, Small and Medium Enterprises as well as youth and women empowerment programmes.
"I enjoin all residents of the FCT to live by the tenets of peace and good neighbourliness, hard work and honesty and to use the occasion of the festivities to pray for our President, Muhammad Buhari and other leaders for security, prosperity and development as well as for peaceful and successful elections in 2019,"he stated.