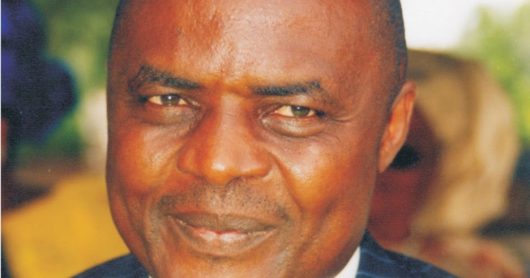 By Stanley Onyekwere
As Muslim faithful yesterday joined their counterparts across the globe to celebrate this year's Eid-el Kabir,
Permanent Secretary, Federal Capital Territory Administration (FCTA), Sir Christian Chinyeaka Ohaa played host to religious, traditional and political leaders they in the FCT.
Ohaa while congratulating FCT residents, tasked them to continue to love and live in peace with one another for the overall development of the Territory.
Ohaa who made the call while addressing the residents at the official residence of the FCT Minister in Life Camp, Abuja.
He said: "We thank God for giving us peace in the FCT and I congratulate all of us for maintaining that peace. Let us all continue to work together and support our leader, President Muhammadu Buhari to continue to lead us in the right direction.
"The essence of this celebration (Sallah) is love, if we love one another, we will not have to fight or kill one another. We are happy that we have all come together in the FCT to celebrate.
"We believe that the minister that will come to the FCT will continue on the good work of the former FCT Administration and we need to support the person."
Reitrating the FCT Administration's warning against flood during the rainy season, he said: "Be careful because the report we are having about the flooding is not good." He further warned against blocking of drainages.
Also speaking, Senator Philip Aduda, thanked the Permanent Secretary for the invitation to celebraye Sallah and commended him for the competent way he has managed the FCT so far. He also commended him for bringing people together to celebrate Sallah.
Aduda therefore promised that he and his colleagues at the National Assembly would continue to support the FCTA through legislation, saying "we won't be a clog in the wheel of progress.
"Politics is over now, we promise to remain together and work for the good of the FCT irrespective of whatever party that brought us together. Politics is now gone and it is now time to work for the progress of Nigeria.
"This country is bigger than any of us. FCT is bigger than any of us. It is God that giveth power", he concluded.
Our correspondent reports that in attendance were several traditional rulers led by the Ona of Abaji, religious and youth leaders, top management of the FCTA as well as Area Council Chairmen.