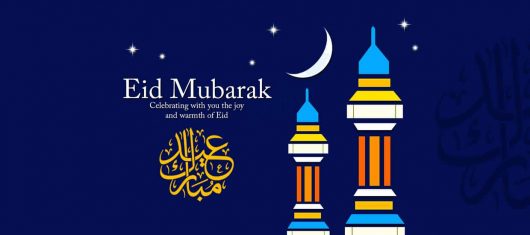 As Yobe govt imposes 12-hour curfew on vehicles
By Lawrence Olaoye, Lateef Ibrahim Abuja, Uche Uche Damaturu and Ahmad Mohammed Bauchi
President Muhammadu Buhari has urged Nigerians to rise above personal, group, sectarian and other interests, and promote harmony and tolerance in dealing with one another at all times.
According to a statement made available to newsmen yesterday by his Spokesman, Mallam Garba Shehu, the President in his Sallah message urged all Muslims to use the occasion for sober reflection and self-examination, and strive to be good ambassadors of their religion by upholding high moral values
He reminded Muslims that this felicitous occasion of Eid-ul-Adha is a remembrance of the submission of Prophet Ibrahim Allaihis-Salam to Allah, his Creator, by which he taught the world the value of sacrifice in relating with one another, and when it comes to nation-building.
"We must sacrifice for others and remember always those who are less fortunate than ourselves," the President declared.
Buhari explained that religion is a major factor in influencing human behaviour towards good conduct and actions.
He, however, regretted that selfishness, greed and corruption have overwhelmed human souls to the extent that people abandon their religious beliefs in pursuit of their greed.
The President stressed that fighting corruption is a task that must be done in order to protect the larger interests of the ordinary Nigerians who are the worst victims of diseases, poverty, malnutrition and other afflictions.
He said surrendering to corruption is not an option because it destroys society and progress of nations.
According to President Buhari, "Even if some people hate you for fighting corruption, you should not chicken out from the task as a leader because doing so is a betrayal of public trust."
Also yesterday, former Vice President of Nigeria, Alhaji Atiku Abubakar advised Muslims across the country to take the center stage in promoting and spreading love among fellow Nigerians in order to consolidate our unity.
Atiku, who made the call in his Sallah message to Muslims to mark the Eid-el-Kabir Sallah celebration, said religion should be used as a means to advance the cause of love amongst the people.
He explained that diversity is not the cause of Nigeria's problems, but blamed the attitude of Nigerians towards one another instead.
According to him, "the common interests that unite Nigerians are by far stronger than those petty factors that divide us," adding that diversity can be used to advantage. "
Atiku said intolerance, extremism and bigotry, if unchecked, could threaten peace and unity in any country.
He noted that peace and unity are the greatest assets that should not be taken for granted by Nigerians.
Yobe state governor, Alh. Ibrahim Gaidam has similarly called on faithful Muslims to imbibe the spirit of making sacrifices in order to strengthen collective endeavor for the attainment and sustenance of a harmonious, peaceful, disciplined, fair, just and cohesive society as well as to uphold the ties that bind the Muslims, followers of other religions and indeed all fellow human beings by showing natural inclination through respect, kindness, love, generosity and faithfulness.
This is just as the governor announced the imposition of restrictions on vehicular movements from 10pm to 10am today to allow a hitch free Sallah celebration.
A statement titled "EID-EL KABIR: RESTRICTION OF VEHICULAR MOVEMENT" Signed by Abdullahi Bego Director General of Press Affairs to Governor Ibrahim Gaidam reads that, "reads that, "This is to inform members of the public that following a security meeting he had with heads of security, intelligence and law enforcement in the state, His Excellency Governor Ibrahim Gaidam has approved the placement of a 12-hour restriction of vehicular movement across the state as part of preparations for a peaceful and hitch-free Eid-el Kabir prayers tomorrow Tuesday 21st August 2018.
"The restriction begins from 10.00pm tonight to 10.00am tomorrow (Tuesday).
"The public is kindly advised that no vehicle will be allowed within or near Eid prayer grounds except those on special duties.
"His Excellency Governor Ibrahim Gaidam wishes the Muslim Ummah a peaceful and memorable Eid-el Kabir festival."
The governor had in his Sallah message at the Government House, appealed Muslim faithful to make sacrifices, saying that the acts of sacrifice in this festive period symbolizes a Muslim's willingness to give up things and bounties that are of benefit to him or close to his heart for the sake of others.
In his Sallah message, Bauchi State Governor Mohammed Abdullahi Abubakar congratulated all Nigerians, especially Muslim faithful on the joyous occasion of the Eid El Kabir urging them to imbibe the important lessons of sacrifice and perseverance embodied in the slaughter of sanctioned animals.
The governor approved the payment of August salary to civil servants in the state to enable them celebrate the important occasion of Eid El Kabir in comfort with their families.
This is as Police deployed 2,992 personnel to provide security to lives and Properties during the Sallah celebration.
A statement signed by Special adviser Media to Governor Abubakar Ali M Ali and distributed to reporters in Bauchi said Governor Abubakar approved payment of August Salary last week before he departed for this year's annual hajj exercise payment of which was effected at the weekend.
He, urged workers in the state to rededicate themselves to duty in order to fast-track development noting that without a motivated Civil Service, delivering the dividends of democracy to the people will be slowed and prayed for the safe return of pilgrims of the state in particular and the Nation in general from Hajj.
Governor Aminu Bello Masari of Katsina State has felicitated with Muslims over the Eid-el Kabir, urging for more sacrifice and obedience to leaders in the true spirit of the religious occasion.
According to a statement by special adviser on media, Abdu Labaran, Masari said religious occasions were moments which citizens should use for both merriment and sober reflection for the advancement of the society.
"For Muslims across the globe the importance of the Eid-el Kabir cannot be over emphasised, as it signifies sacrifice and unquestioned obedience to the command of Allah (SWT) by Prophet Ibrahim( AS).
"For us in Nigeria, regardless of creed, the significance of the lesson of the occasion cannot be more poignant, coming at a time when our nation requires from each of us the the twin virtues of sacrifice and obedience.
"It is a time for us to pause and reflect where we are coming from, where we are, where we are heading and how we intend to get there.
"There is no doubt that Nigeria is facing serious challenges which the leadership under President Muhammadu Buhari is pulling out all the stops to address. The APC administration means well for all Nigerian citizens.
"It's therefore incumbent on all well meaning citizens to assist the leadership to successfully navigate the country out of the dire straits in every positive way we can.
"We must not allow differences in religion, region and ethnicity be used by those averse to the advancement of the nation to devide us.
"We must resist, reject and renounce politics of negative instincts, and put a distance between us and the proponents and promoters of such divisive tendencies, as their interest is at variance with the nation's".
"Therefore, in all we do and say, we must always put national above other considerations, this is the pillar upon which the foundation for strong and sustainable societies are built.