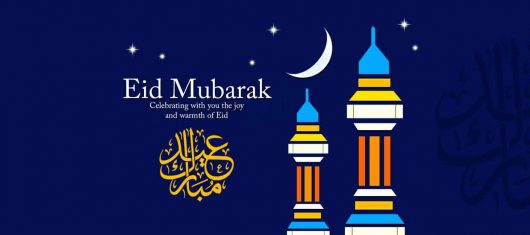 By Stanley Onyekwere
As Muslim faithful across Abuja, the Federal Capital Territory (FCT) joined their counterparts in making this year's Eid-el Fitr celebration, after successful completion of the Ramadan fast, they have admonished to intensify their prayers for the end of the deadly Coronavirus otherwise known as COVID-19 pandemic.
Also, they were advised that while enjoying the festivities, to obey all laid down protocols of hand washing, face covering, staying at home and social distancing, as these measures were put in place for the safety and wellbeing of everyone.
This charge was made by the Minister of the FCT, Malam Muhammad Musa, who in his Sallah message to Muslim faithful, congratulated and encouraged them to enjoy the festivities from the safety of their homes.
According to the Minister, "while the Holy month of Ramadan was no doubt used to pray fervently for the end of the COVID-19 pandemic and its negative consequences on the society, I must urge the Muslim Ummah not to relent in their prayers but rather intensify them even after Ramadan.
"Because in times of tribulations, true supplications to the Almighty indeed yields positive results".
Bello also used the occasion to express his appreciation on behalf of the FCTA and all residents of the FCT to health and other essential workers in the frontlines of the battle against the Coronavirus disease.
He praised them for their dedication to duty and the sacrifices they are making in ensuring that there are no dramatic spikes in the number of positive cases in the FCT and keeping the numbers within manageable limits.
He equally thanked individuals, corporate, religious and non-governmental organisations as well as some government establishments for their contributions in the provision of medical equipment and facilities as well as palliatives for the less privileged members of the society who are being negatively impacted by COVID-19.
"COVID-19 does not discriminate on whom it affects and there is therefore the need for residents to take personal responsibility for their health. If you observe any symptoms associated with the virus, please, contact the relevant health authorities.
"Remember that COVID-19 is not a death sentence and there is the need to avoid stigmatizing anyone who has been infected. Defeating it will require the cooperation and collaboration of all", the Minister explained.