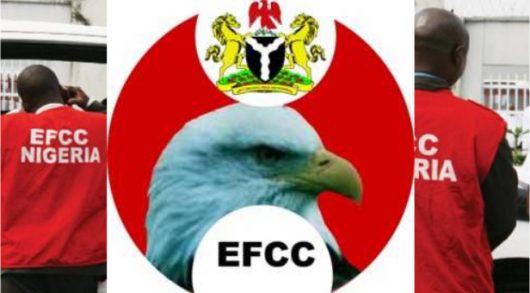 By Ese Awhotu with agency report
The Economic and Financial Crimes Commission (EFCC) has said it would monitor banks transactions relating to campaign spending in the buildup to the 2019 elections.
Acting chairman of the commission, Ibrahim Magu, dropped the hint at an interaction with journalists yesterday saying that the commission will monitor banks for suspicious transactions in the build up to the elections.
He said the commission will henceforth bring compromising banks and other collaborators to book.
"We will monitor how monies are withdrawn from the banks. We will start this from a month or two from the general elections, for unusual withdrawal of cash" Magu said.
The EFCC boss noted that movement of large amount of cash contravenes provisions of the Money Laundering Act.
He said the excessive use of money during elections leads to gross financial abuse and perversion of the electoral process and enthrone bad leadership which in turn creates corruption and bad governance.
Magu therefore warned politicians against reckless spending and bribery, as the 2019 polls come closer.
According to him, the commission is seriously pursuing this issue and would partner with the Independent National Electoral Commission (INEC) to address the rising cases of vote-buying.
He said that, the investigation of election financing, which started with the investigation of the 2015 election funding, was aimed at disinfecting the electoral process.