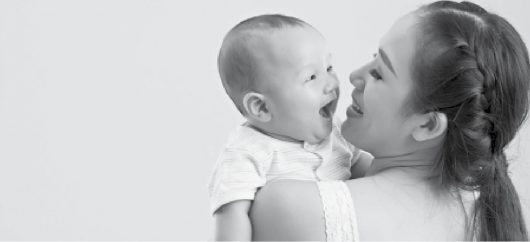 By Tobias Lengnan Dapam
With the rising number of out of school children and child marriage in the northeastern part of Nigeria, experts believe that education will give the women necessary skills needed to nurture and grow their children.
In that part of the country, most young girls are forced in to early marriage without any formal education, making it difficult for them to properly breastfeed their young ones.
Giving reason for the early marriage, Communication expert who is familiar with the activities of children in the northern part of the country, Hajiya Maryam Garba Hassan, said poverty is a major factor that contributes to early marriage.
"Today, there is the problem of parents having large number of children more than they can take care of, and still having them despite the various methods of birth control available. Because of this problem, there are more girl child that are out of school than the boys. This is because the girl child is seen as a member of the family that has limited time to live under the same roof with her parents before she gets married. Therefore, her education and bright future is sacrificed for the benefit of the family. In most cases, when she is married off, the money is used to train the male children.
"Secondly, tradition and to some extent religious believes on the parts of some extremists or illiterates parents play a major role.
Some northern parents still believe that western education is not good for the girl child for fear of exposure. This believe usually affects the young girls when they get married. When those children have their own babies at that stage, the baby suffers and in most cases malnourished.
"There is a lot of gap here that needs urgent attention to address some of these challenges. The young girls and their parents need to know the importance of education so as to bring up children free from these challenges."
It is on this note that a nutrition Consultant, Davis Bamidele said a state of emergency has been declared in the northeastern part of the country to address malnutrition.
"States here are unders state of emergency. They need health services. There is massive destruction in the north east, we need to cry out now to address this. Majority of women don't know value of breast milk. Most are teenage mothers. They need skills on how to train babies and feed them with breast milk. They need basic skills and need to do their best. Women need health care and capacity in the society. All people need to know so as to assist."
Speaking on the critical situation in the northeast, he revealed that over $100 million is needed to stamp out the rampant cases of malnutrition in northeastern states of Yobe, Borno and Adamawa states alone.
The expert made the revelation in December, in Yola, Adamawa state, during a media dialogue with journalists/OAPs on child malnutrition in northeast.
The dialogue was organized by the Child Rights Information Bureau (CRIB) of the Federal Ministry of Information and Culture in partnership with the United Nations Children Funds (UNICEF) to enlighten journalists about the high level of malnutrition in the northeast.
Specifically, he said children malnutrition in Nigeria is prevalence in the northern region, with over 25 million under 5 children suffering from malnutrition while over 10 million affected by stunted growth.
He said "The situation and indices of malnutrition in the North Eastern part of Nigeria remains precarious, the under five mortality rate in these areas exceeds the threshold of 10,000 deaths recorded among children under the age of five daily".
He further identified insurgency, poverty, lack of education, gender issues amongst others as the drivers of malnutrition in the region.
"There is high rate of illiteracy here and young girls are being married without any formal education. There is need to ensure that these young girls are educated so as to enable them take care of their children. We need a lot of sensitization in this part of the country so as to address these challenges."
While harping on the need for mothers' education, Dr. Nankwat Jeplah of the Jos University Teaching Hospital (JUTH), said "Women that have gone to school are more educated and are more likely to have access to information on the benefit of breastfeeding at school, work place, social media and hospital. It is noted that the higher the level of education the better and longer it is for mothers to breastfeed their babies.
"Mothers that have primary level of education breastfeed more than those that have not gone to school at all. While those that attended secondary school breastfeed more than those with primary level of education. The higher the educational status the better the compliance to adequate breastfeeding. This is so because women that are well schooled know the benefit of breastfeeding than those that have not gone to school."
He however said it is recommended that breastfeeding should begin immediately after the baby is born and continue as often and as much as the baby wants, until when the baby is up to 2 years.
"While exclusive breastfeeding is giving the baby only breast milk from birth till the baby is 6 months, breast milk has all the necessary nutrients the baby needs for the first 6 months of life and there is no need of supplementing the breast milk with water during this period. However multivitamins and other medications can be given when need be."
The doctor said during the first few weeks of life, babies needed to be given breast milk roughly every two to three hours, adding that the duration of a feeding is usually 10 to 15 minutes on each breast.
"Older children feed less often. Mothers may pump milk so that it can be used later when breastfeeding is not possible but that must be done under a very hygiene condition. Breastfeeding has a number of benefits to both the mother and the baby, which infant formula lacks. Newborn(neonate) should not be deprived of the first breast milk(colostrums) the mother produces on the ground that it is not healthy for the baby. The colostrums has higher concentration of protein-antibodies compared to other subsequent breast milk produced by the breast".
Speaking on the importance of exclusive breastfeeding, Jeplah said children who are exclusively breastfed are better off than those that are only predominantly breastfed not to talk of those who have not breastfed at all.
"This is because breast milk is the natural food for full-term infants and is the appropriate milk for early life. It is always available at the proper temperature and requires no preparation time. It is fresh and free of contaminating bacteria, thereby reducing the chances of gastrointestinal disturbances.
"Children who are not exclusively breastfed have higher prevalence of illnesses like diarrhea, otitis media(middle ear infection), pneumonia, bacteremia, and meningitis during the 1st year of life. Breast-fed infants also appear to have a lower frequency of certain allergic and chronic diseases in later life than formula-fed infants."
On the other hand, he said infants who are not breastfed do not have the kind of bonding that exist between a mother and a breastfed infant.
He said that the mother that is personally involved in nurturing of her infant, has the feeling of being essential and a sense of accomplishment. "At the same time, the infant develops a close and comfortable physical relationship with the mother."
On ways to help encourage breastfeeding, the doctor said various steps are needed to improve the attitude of women to breastfeeding.
"Most of the women who do not practice exclusive breastfeeding are not educated and are living in the rural areas. The approach has to be holistically done. The girl child should not be seen as a second citizen. She should be properly sent to school like her male counterpart. He who trains a girl child trains a nation.
"Breastfeeding education should be taught in secondary schools and other higher level of learning. Government policies should encourage awareness and enforcement of compulsory exclusive breastfeeding. All women who are delivered of a baby should have 6 months maternity leave( as it is done in Lagos) to help the mother practice exclusive breastfeeding.
"There should be free anti natal care(ANC) for all pregnant women especially in the rural areas so that they can access free health information on breastfeeding from a trained midwife in the Primary Health Centre (PHC). There should be an advocacy on breastfeeding in radio stations, television, worship places and other social media by individuals, NGOs and government. Also, women, family and communities should be empowered to help in improving girl child education".