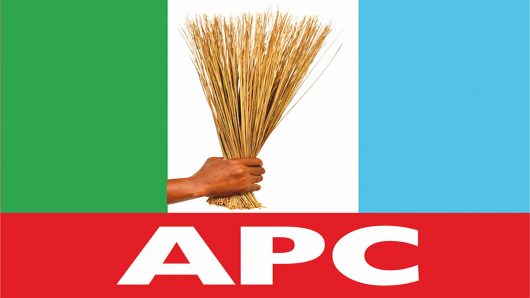 By Osaigbovo Iguobaro Benin
Aggrieved members of the All Progressives Congress, APC have passed a vote of no confidence on the Secretary to Edo State Government, Mr Osarodion Ogie, alleging anti-party activities against him.
A pressure group, APC Libration Movement made this known at a stakeholders meeting on Wednesday, said "those dealing with him on behalf of Okpoba-Okha Local Government Area of the State APC Chapter are doing so on their misplaced interests".
Spokesman of the group, Mr Edokpolo, cited lack of state government's presence in the Local Government Area where Ogie hails from.
He declared that the political tension in Edo State arising from alleged discord between Governor Godwin Obaseki and Comrade Adams Oshiomhole, has continue to take a devastating toll on party members.
Edokpolor argued that the political imbroglio, are "now seating on the fence due largely to lack of pragmatic and sincere leadership.
"We have it on good authority that the so-called leader is trying hard in Agada (sitting in akimbo) political fashion to secure the trust of APC National Working Committee in order to be considered for the 2020 gubernatorial ticket having been allegedly deprived of it in 2016", he said.
Edokporesolveo said, " This obvious negates any known democratic credentials of good political leaders", staging that, "this among other reasons account for our resolve to pass vote of no confidence on him; So the party in our Local Government can savour a political leadership rebirth, one that will champion the emancipation of our leaders", he said.
But, Mr Osarodion Ogie however declined comment.