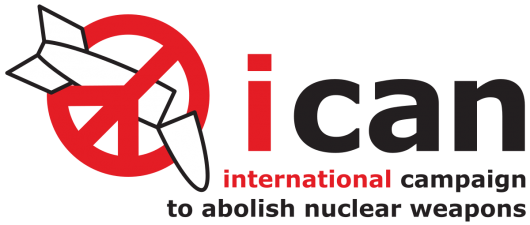 By Etuka Sunday
International Campaign to Abolish Nuclear Weapons (ICAN) yesterday called on Nigerian Government to lead other West African Countries to ratify the United Nations (UN) Treaty on the prohibition of Nuclear Weapons in the world.
Recall, Nigeria participated in the negotiation of the UN Treaty on the Prohibition of Nuclear weapons, voted in favour of its adoption on 7 July 2017, and signed the Treaty on September 20, 2017. However, Nigeria has not yet ratified the Treaty. ICAN therefore, recommends that Nigeria ratifies the UN Treaty as a matter of international urgency.
Speaking at a Sub-Regional Leadership Workshop in Abuja, with a theme: "Supporting the Ban Treaty Ratification in West Africa", the ICAN Nigeria Coordinator, Very Rev. Kolade Fadahunsi said, that the ratification of the Treaty would not only guarantee food security but the economy of the world, including Nigeria.
Rev. Fadahunsi said, nuclear weapons do not recognise boundaries, therefore, a detonation anywhere would affect everywhere.
"It will affect us as a nation in the area of agriculture and food security. If detonation of nuclear weapon is added to the crisis in Nigeria, we will lose our farmlands because nothing will be grown, and if there is food crisis, then this country will suffer economically", he said.
According to him, the leadership workshop was organised to create awareness for Nigeria to take the front role by bringing together West African States to support the ban Treaty Ratification of nuclear weapons at the UN Assembly in September 26, 2018.
"Nigeria drives Economic Community of West African States (ECOWAS), therefore, signing the treaty would create a bandwagon effect on other member states to do likewise", he noted.
The ICAN Coordinator said, as of today, the treaty has already received 59 Signatures and 10 Ratifications and is therefore well on its way to reaching the 50 Ratifications required for its entry into force.
He said, 42 African States voted in fovour of the Treaty's adoption, adding that, out of that number only 17 have signed it, therefore, it is appropriate for the treaty to be domesticated through ratification.
He urged Nigeria to demonstrate exemplary leadership to be part of the 50 countries expected to ratify the treaty in September.
Also speaking, the Director, Disarmament Unity, ECOWAS, Bankale Oluwafisan said, the Commission has categorised Nuclear Weapons among the weapons of mass destruction therefore, would support the ICAN initiative.
"We may not have Chemical, Biological or Nuclear weapons, but our foreign partners may have them. We need to be careful because we don't know who will come, get a licence for a laboratory and you don't know what experiment is going on there.
"Somebody may be working on something you don't know, that is why we feel at ECOWAS that we should pursue this initiative, and it is good to have you as partners, and to get our member states to sign and ratify treaty", the said.
On the speedy strategy to get the Member States to ratify the treaty, the Director said, "all the Ambassadors of the 15 member states are here in Abuja. They have double accreditation to Nigeria and to ECOWAS Commission. That is a very good advantage you can leverage on".
ICAN is a campaign coalition of almost 500 non-governmental organisations in over one hundred countries. Following the historic achievement of the adoption of a strong nuclear weapon ban treaty, ICAN now campaigns for all States to sign and ratify the Treaty as a matter of urgency, take measures towards the global elimination of all nuclear weapons, and provide an overdue response to the victims of the humanitarian and environmental impact of nuclear weapons tests in the Pacific and elsewhere.
ICAN was awarded the Nobel Peace Prize in 2017 for "its work to draw attention to the catastrophic humanitarian Consequences of any use of nuclear weapons and for its groundbreaking efforts to achieve a treaty-based prohibition of such weapons.