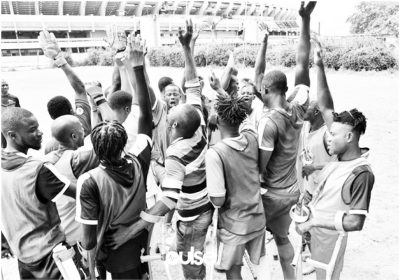 By Albert Akota
The Super Eagles donated $16,530 (about N6m naira) to the Nigeria Amputee Football team ahead of this month's World Cup in Mexico.
The three time African Champions who recorded a 4-0 landslide victory in Saturday's 2019 Africa Cup of Nations qualifier against Libya at the Akwa Ibom international Stadium Uyo had a meeting and contributed to the cause of the Amputee team (Special Eagles) prior to the win.
"Yes we did donate, we hope they feature in the World Cup in Mexico," a player who pleaded anonymity said.
The Special Eagles, Nigeria's Amputee Football team, had previously missed the Amputee World Football tournament three times.
The World Cup Amputee Football will hold from the 24th of October, 2018 to November 11 in Mexico. 46 countries will participate in the tournament with Nigeria drawn in Group D along with Russia, El Salvador and Brazil.
Only last week in Lagos, the President of the Nigeria Football Federation (NFF) Amaju Pinnick, donated N2.5m to the Nigerian Amputee Football Team.
The money generated is for the team's preparations and travel expenses, and a further $5,000 contribution for the upkeep of the players during the competition.
The team was initially lack support from Nigerians and the government has left the team with no choice but to resort to crowd-funding online.
The African representatives however don't get the support they need, making the preparation tricky; the team has had to resort to scrounge for funds on social media and GoFundMe to get money for flights and basic needs such as food and proper equipment.
The players are not even asking for bonuses or allowance. That's not on their mind, they just want to represent the country in the World Cup and showcase what they have. Hopefully it will open more doors for them elsewhere.