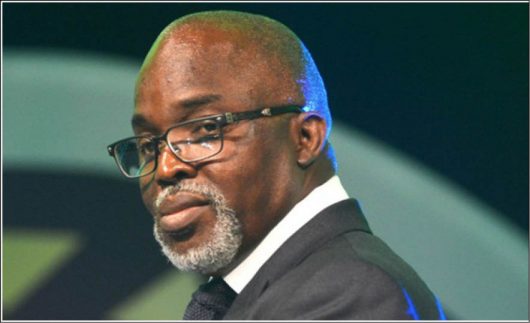 By Albert Akota
The counsel to Ambassador Chris Giwa led board, Barrister Habila Ardzard has warned corporate Nigeria and individuals to stay away from Amaju Pinnick led board purportedly elected on September 30, 2018.
Ardzard noted that despite the perceived recognition given to Amaju Pinnick by the Federal Government in order to avert a FIFA ban, the board purportedly led by Pinnick was not known to Nigerian law.
"In the eyes of the law, Amaju Pinnick does not exist as President of Nigeria Football Federation because the Federal High Court nullified his election, which the Supreme Court confirmed," Ardzard stated.
The counsel to Ambassador Chris Giwa stressed :" The orders of a court cannot be wished away by fiat because the tenets of democracy are seriously anchored on the rule of law, and we cannot be professing rule of law by mere pronouncements"
Ardzard stressed :" The judiciary is not subservient to the Executive, and we cannot continue to denigrate our judicial system and expect to deepen our democracy"
"It is in the light of this, that I warn anybody doing business with Amaju Pinnick to be wary because you may be entering into illegal business," he posited
He also noted: "Amaju Pinnick and his illegal board are in contempt of court and the process has already commenced for them to face the full weight of the law"
"The Court orders are there, whether they accept it or not, but at the appropriate time, those who will end up in jail will do, while those cheering them now, will watch from a distance," Ardzard noted.
The counsel to Ambassador Giwa board further averred:"Ignorance of the law is no excuse in law, and that is why this warning has become expedient to guard the actions and inactions of anyone doing or intending to do business with Amaju Pinnick in the name of NFF. "
The Federal Government had on August 20 through a tweet from the Senior Special Assistant to the Vice President, Laolu Akande said it had written to FIFA recognizing Amaju Pinnick as the President of the NFF.
In a swift reaction also on Monday, August 20,Counsel to Ambassador Chris Giwa led board denounced the tweet from Laolu Akande and reminded the government of the principles of Separation of powers, which the government has flouted.