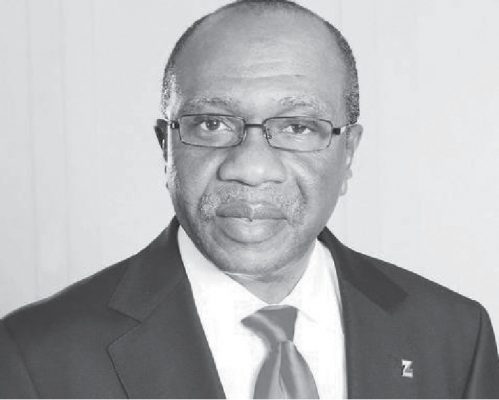 By Etuka Sunday
The Central Bank of Nigeria (CBN) recently hinted on its plans to
restrict sale of Forex from the Nigerian foreign exchange market for
the importation of milk into the country.
This, the apex bank said, was to encourage local production of milk
through backward integration to conserve foreign exchange and create
the needed jobs for Nigerians.
CBN said, for over 60 years, Nigerian children and indeed adults have
been made to be heavily dependent on milk imports.
The national food security implications of this, according to the
bank, can easily be imagined, particularly, when it is technically and
commercially possible to breed the cows that produce milk in Nigeria.
CBN said, although there have been some successful attempts at
producing milk locally, the vast majority of the importers still treat
this national aspiration with imperial contempt.
Obviously, this is not the first time the apex bank would be
introducing this kind of policy. In fact, about three years ago, CBN
introduced a highly successful policy which restricted sale of Forex
from the Nigerian foreign exchange market for the importation of some
43 items-goods that could be produced in Nigeria.
Arising from the success of the restriction policy, CBN said it
approached some milk importers, like it did for rice, tomato and
starch and asked them to take advantage of its low-interest loans to
begin local milk production instead of relying endlessly on milk
imports.
Since the disclosure of the proposed planned policy on milk by the CBN
governor, Mr. Godwin Emefiele on Tuesday, July 23, 2019, shortly after
the Monetary Policy Committee (MPC) meeting in Abuja, social media
analysts have not rested from condemning the policy.
Emefiele said, Nigeria is currently spending between $1.3 billion to
$1.5 billion on milk importation yearly, making it almost impossible
to ease pressure on the foreign reserves despite slowing global growth
and unstable oil market.
Again, local milk production remains low at 700, 000 MT per annum when
demand is 1.3million MT, representing a deficit of 600, 000 MT.
Nevertheless, some social Media Commentators are of the opinion that
CBN should stimulate and enhance local production through backward
integration before restricting importers from accessing Forex and
avoid unnecessary scarcity that could hurt consumer prices (cost-push
inflation) any further.
Some said, Nigerian cows produce an average of 500 litres per annum
milk compared with a global average of 4000-5000 litres. Therefore,
CBN should first start by improving the system of cattle rearing and
introducing Farmers to better varieties, stop the cows from wandering
around and give more water to them.
For others, the Policy would create a perverse incentive for
adulterated local products to fill the gap of availability and take
advantage of higher prices for local supplies. As a result, concluded
that it would risk the health of Nigerians.
In as much as their line of arguments is acceptable because they are
entitled to their opinions, CBN is not unaware that some of its
policies may hurt some business interests.
Admittedly, it said, "the ongoing resort to blackmail and undue
politicization through the use of social media attacks can only serve
to strengthen its resolve to wean the country from the clutches of
powerful and highly influential traders and dealers who have kept the
masses of Nigerians hostage to foreign consumption and condemned the
youths to perpetual unemployment."
CBN said, some interests, who feel hurt by the planned policy aimed at
promoting the local production of milk in Nigeria, are misleading the
general public by misrepresenting the ordinarily unassailable case for
investments in local milk production and the medium to long-term
benefits of the planned policy.
"While we are aware that some of our policies may hurt some business
interests, we are thankful to Nigerians for the buy-in and intense
interest in the policies of the CBN.
"As a people-oriented institution, however, we shall remain focused on
the overarching and ultimate welfare of the Nigerian masses.
"We therefore wish to, once again, reiterate our policy case as it
relates to the planned restriction of access to the Nigerian Foreign
Exchange market by importers of milk:
Nigeria and the welfare of all Nigerians come first in all our policy
considerations. Being an apolitical organization, we do not wish to be
dragged into politics.
"Our focus remains ensuring forex savings, job creation and
investments in the local production of milk," CBN said.
As for some of the commentators who misconstrued the CBN's planned FX
restriction on milk importation for milk importation ban, they may
have to swallow pride and seek for proper clarification. Because, the
bank said, "for the avoidance of doubt, Milk importation is not
banned. Indeed, the CBN has no such power. All we will do is to
restrict sale of Forex for the importation of milk from the Nigerian
foreign exchange market.
"We wish to reiterate that we remain ready and able to provide the
needed finance to enable investors who genuinely want to engage in
milk production.
"We call on Nigerians to enlist in this vanguard to take our economy
back from vested interests, make our country a productive economy and
create jobs for our teeming youths," CBN said.
Instead of the current sponsored social media protest, the unskilled
commentators, highly influential traders and dealers may have to
channel their energy to encouraging companies to take up the new
business challenge of milk production in Nigeria.
The apex bank did not say the process of restriction would be prompt.
But said, there are companies in Nigeria that can take up the
challenge to process milk in Nigeria. Finance would be made available
for the herders to improve the quality of milk and the interested
companies to go into processing.
"We are determined to make milk production in Nigeria a viable
economic proposition. If you need a loan to acquire land, do
artificial insemination, grow grass or even provide water, will give
you. We are getting to the end of the road of milk importation in
Nigeria," Emefiele said.