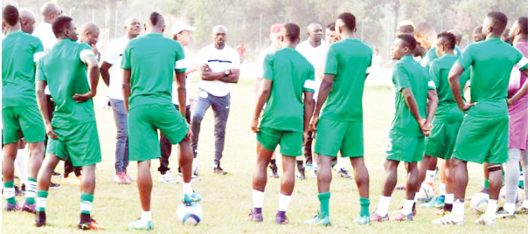 By Albert Akota
The Minister of Youth and Sports Development, Solomon Dalung has said that until the Nigeria Football Federation (NFF) explain to Nigerians how 1.6 billion Naira that was raised to execute Super Eagles 2018 World Cup participation in France was spent, the ministry will not release funds to the federation,.
According to report, the sum of 1.6 billion Naira that was released to the NFF at the 2018 World Cup has raised an issue within the National Sports Council as the minister demands for a breakdown of the money dished out to the nation's football governing body.
Even though FIFA was responsible for the bills of all 32 participating teams' preparation, participation and departure at the World Cup and also knowing full well that the Super Eagles failed to go past the group stage in the 2018 World Cup which suppose to lead to reduction of the expenditure incurred on the senior national team at the world cup.
The honourable Sports Minister Solomon Dalung has insisted the government will not release more funds to the Nigeria Football Federation (NFF) until they have duly accounted for the 1.6 billion Naira granted them for the 2018 World Cup in Russia.
The minister said: "We want the NFF to retire this money. The money was meant for the team right up to the quarterfinals even though they crashed out in the first round." Dalung explained.
"This has raised questions about credibility of NFF financial spending and government will not release any money to them if proper account can't be given."
Sports 247 sources confirmed that the NFF general secretary Mohammed Sanusi confirmed they are yet to communicate to the sports ministry how the World Cup cash was spent.