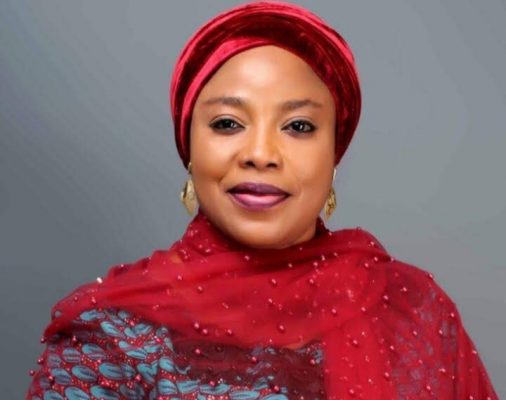 By Stanley Onyekwere
The FCT Minister of State, Dr. Ramatu Tijjani Aliyu, has called on residents to ignore the rumour making round in social media platforms claiming that over 100 asymptomatic patients of coronavirus are receiving treatment in Kubwa general hospital.
Aliyu, who made the assertion while a fact finding mission to the hospital management described the rumour as fake news, stressing that it is a rumour taken to an extreme point especially at this critical period.
She reiterated that there are designated isolated centres where asymptomatic patients are kept in different parts of the territory, adding that her visit was not just fact finding mission but to restore confidence in the minds of people.
"We are here on the basis of rumour that over 100 patients of COVID-19 are in this facility receiving treatment. But then, it is good to clarify and restore confidence in our people, because once the residents begin to loose confidence in the health sector, then we are in for a more serious problem.
"There are designated centres where COVID-19 patients are kept. However, there is need to clear the air and to restore confidence. We want to hear from you, but before you speak to us, I notice a calm atmosphere both in delivery ward to other wards in the hospital. I commend the management of this hospital," she stated.
Earlier, the Chief Medical Director of Kubwa General Hospital, Dr. Lasisi Muideen, said the hospital management was shocked and embarrassed by such negative report, stressing that there was no basis for any patriotic Nigerian to come up with such fabricated report.
Muideen emphasized that there was no single patient of COVID-19 in Kubwa General Hospital, noting that the hospital sees over 15,000 patients every month in different fields.
According to him, "We saw it the same way others saw it in the media, and we are so surprised that such news can go out concerning us. We believe there is no basis for anybody to post such a story. It is absolutely false and there is no truth about it.
"There is no single patient of COVID-19 in Kubwa General Hospital. The Federal Capital Territory Administration has been magnanimous to put up an institution like this in this place.
"This hospital sees over 15000 patients every month in different fields. This hospital serves both residents of FCT and other neighboring states of Niger, Kogi, Kaduna and Nasarawa.
"As a matter of fact, I met a patient from Lagos state who came to the hospital because of our excellent service. This is the kind of stories we hear about our service everyday as a result of the commitment of the FCT Administration."
In a related development, the m Minister monitored the decontamination of major fly-over along Kubwa road and the decontamination of Kubwa market in the ongoing battle against coronavirus.