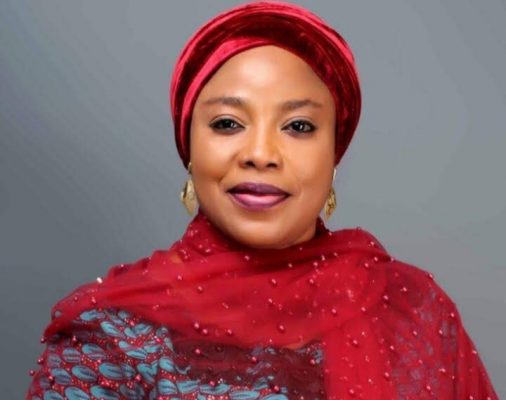 By Stanley Onyekwere
Ahead of gradual easing of lockdown measures in FCT, effective from Monday, May 4, residents in Abuja, the nation's capital city have been cautioned to avoid overcrowded areas by strictly maintaining established social distancing protocol, so as to prevent escalation of the dreaded pandemic.
The FCT Minister of State, Dr. Ramatu Tijjani Aliyu, handed down this caution yesterday, at the flag off of the distribution of palliatives to vulnerable groups in the Abuja Municipal Area Council (AMAC).
Aliyu noted that the aftermath of easing of lockdown measures would be dependant of what people do on their own rights.
The Minister, who described easing of lockdown was the most critical period, stated that experience had shown that even the most developed nations like Germany and Britain recorded high number of Covid-19 cases after the lockdown.
"Even Ghana is experiencing a high rate of new cases almost 274 after relaxing the lockdown.
"That is the implications that comes with it. It is not time for social visit and littering about on the street for we do know that by doing that we are endangering the live of our loved ones.
"If you do not have any reason to be on the street, please for your own safety, let us stay at home.
"Let's ensure that we do not encourage overcrowded areas, instead, obey the social distancing and do not saturate the markets," Aliyu stressed.
On the COVID-19 palliative, the minister called on the leadership of the AMAC and the monitoring team to be transparent in the discharge of their functions and with the fear of God.
"The Abuja Municipal Area Council is one cosmopolitan areas that justice must be served. With all enthusiasm I am saying you are on top of your game and in total control of your people and by extension to both indigenous people and residents of the territory.
"I demand that justice must be served with the fear of God. We must be able to counsel our people because some feel that they are more eligible. We must move out of our comfort zone to go into the nooks and crannies to look for our people and served them," she explained.
On his part, AMAC Chairman, Adamu Abdullahi Candido, assured the minister that justice would be served to underserved communities within the council, while soliciting the support of the youth to avert crisis.
The council boss revealed that in order to compliment the efforts of the FCT Administration, the council has gone ahead to purchase 1200 bags of rice ( 25kg), and 500 bags of beans (50kg), to be distributed to the less privileged shortly after the palliative.