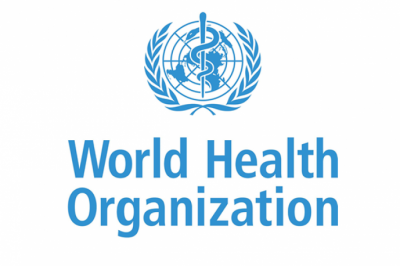 By Stanley Onyekwere
The World Health Organisation (WHO) has commended Nigeria and the Federal Capital Territory Administration (FCTA) for setting the pace in the handling of COVID-19 pandemic and organising its Intra Action Review (IAR) retreat which it recommended.
The WHO County Representative, Dr. Walter K. Mulombo, who was represented by Ibrahim Mamadu, Technical Officer, International Health Regulations, Nigeria said Nigeria was ahead of the African continent in terms of the IAR.
He said, on the other hand, FCTA is first in Nigeria to organise IAR and urged other states to follow suite.
The IAR retreat was organised by the FCT Health and Human Services Secretariat (HHSS) in collaboration with WHO, Clinton Health Access Initiative and Nigeria Centre for Disease Control (NCDC).
Similarly, Director General, Nigeria Centre for Disease Control (NCDC), Dr. Chike Ihekweazu also commended the FCT Administration for leading the IAR and combining it with incident management structure.
Ihekweazu, who was represented by Dr. Priscilla Ibekwe, Deputy Director at NCDC, noted that the FCTA did a lot of work at the peak of the pandemic tested officially over 1 % of the FCT population.
He said the IAR has provided a great opportunity to reflect, learn and go forward in the pandemic, and commended the decentralisation of COVID 19 response in the FCT.
He however called on the FCTA to continue to support the area councils in this regard.
On his part, Chief host of the retreat, Ag. Secretary, FCT-HHSS, Dr. Mohammed Kawu, said: "The reason why we are here is to chat the way forward, we decided to review what we have done in the last seven months.
"Our expectation is that the NCDC , WHO are training us in incident management, emergency management after this meeting we would have been better equipped on better coordination, better response and be able to respond to other public health emergencies that are not Covid-19."
He disclosed they were escalating the process to the area councils and that they have met with the six area council Chairmen to decentralisation.
Not left out, Chairman of the FCT COVID-19 Enforcement Team, Comrade Attah Ikharo, noted that the heroes of the fight, the front line doctors were able to achieve results because of the can-do spirit they imbibed.
Ikharo urged Nigerians especially FCT residents to have faith and belief expertise of their medical team.
According to him, his Taskteam succeeded in enforcement during lockdown, because the front line workers were on their beat, and they trusted their judgement.