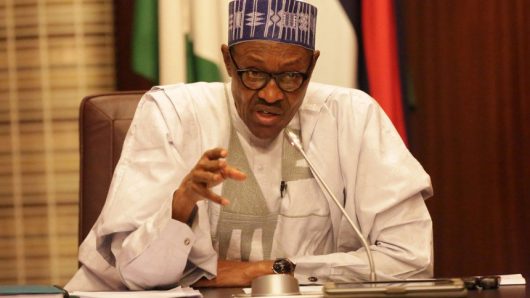 Corruption has been generally acknowledged as the bane of the nation's development. Successive administrations in the country have identified the menace and drawn out strategies to stamp it out.
It assumed a pride of place in the nation's polity so much that the administration of former President Olusegun Obasanjo created distinct organisations to deal with it. Obasanjo created the Economic and Financial Crimes Commission (EFCC) and the Independent Corrupt Practices and other related offences Commission (ICPC) to combat corporate and official corruption in the country.
But all these are reactionary as not much proactive thinking have been done to root out corruption from the polity. Even though myriads of reasons make corruption attractive, especially in the nation's bureaucracy, not many are willing to address them with a view extirpate the menace from the society.
Corruption has become so pervasive that President Muhammadu Buhari's administration declared an official offensive against it. Owing to the frustrations experienced in the fight against corruption, Buhari once warned that the menace would kill the society if it is not killed. To this extent, he has deployed all tactics to combat the menace focusing mainly on the treasury looters who ferret away the people's commonwealth.
While the government was busy focusing on the 'big thieves', some kleptomaniacs especially in the civil service, are perfecting plans to exploit the loopholes in the system to help themselves. Corruption in the civil service, where officials subvert the system in order to survive the harsh economic realities to which they have been subjected, also deserve some attention.
It is foolhardy however for a government which pays a paltry N18,000 ($50) minimum wage to its workers to allow civil servants to superintend over its annual budget running into trillions of Naira.
With the economic reality in the country and poverty all over the place, the template for corruption has been set with the low wage being paid workers. As things stand, no meaningful impact would be made in the government's fight against corruption in the nation's bureaucracy without first addressing the issue of unsustainable wage being paid the civil servants.
It is inconceivable to hear that a country that could indulge its political office holders by paying them scandalously high salaries and allowances cannot afford to lift up its workers from the conundrum of poverty by paying them living wages.
This is even more so considering the daily rising cost of living in the country.
Costs of food, transportation, utilities, education, house-rents and others are on the upswing and yet the government keeps prevaricating in its negotiation with workers on the need to increase their wages.
With the current minimum wage being paid workers, so many Nigerians are condemned to poverty unless they have some other means of taking advantage of the system to corruptly empower themselves in other to augment their legitimate income.
The world is a global village and those in government must not pretend not to know that Nigeria is one of those countries in the world paying lowest minimum wage to their citizens. Notwithstanding this reality, the country still remains one of those developing countries where their corrupt officials loot their resources and stark same in foreign accounts without conscience while their people continue to wallow in poverty.
According to a release by the leadership of the United Labour Congress (ULC), the Nigerian minimum wage is only better than those earned by workers in war-ravaged sub-Saharan African (SSA) countries. The ULC said Nigeria's minimum wage is only better than those of Uganda, Malawi and Burundi. It therefore demanded that government pays N96,000 as the new minimum wage in place of the current N18,000.
Of the 21 countries selected in sub-Saharan African, Nigeria ranked 18, with its payment of the equivalent of $50 monthly as national minimum. The ULC listed countries with higher minimum wages than Nigeria as including Algeria ($531), South Africa ($517), Kenya, Gabon ($418), ($331), Lesotho ($242), Mauritius ($218), Tanzania ($149), Senegal ($148), Congo Republic ($145), Burkina Faso ($138), Madagascar and Ghana ($128), Congo Democratic Republic ($68) and Ethiopia ($77).
Another survey of minimum wage revealed that Belgium pays $1,738; $75; Chad – $120; Denmark – $1,820; Libya – $430 and Japan – $1000.
Others are Cote D'ivoire – $72; New Zealand -$3,187; Luxemburg -$2,500; Spain – $760; Switzerland – $5,620; USA – $11 per hour.
Conversely, according to the study, Nigerian politicians earn the highest salaries the whole world. In Luxemburg where minimum wage is $2,500, their lawmakers are paid $7,400. In Libya where minimum wage is $430, law-makers earn $3000. In Nigeria where minimum wage is $38 (N18,000), law-makers earn $65,000 (N29m).
Little wonder why frustrated Nigerians, who are condemned to hardship and despondency, are daily endangering their lives in order to seek greener pastures around the globe, crossing dangerous deserts and oceans. Something must definitely be done to ensure equitable distribution of the commonwealth of this country.
A credible source disclosed that the federal government has no problem with an increase in the minimum wage but that the state governors are the ones kicking against the proposed increase. They are advocating for a review of the national revenue allocation formula from the federation accounts for them to be able to pay any increase in the minimum wage.
Some state governors, according to the source, claim that they are currently struggling to pay N18,000 owing to their sole reliance on federal allocations and poor internally generated revenues (IGR).
Others claimed that they are being bogged down by the burden of over-bloated wage bill owing to the challenges of over-staffing, ghost workers/pensioners amongst others. Already some states, including Osun, Benue, Ondo and others are owing salaries running into several months. What then will happens if the minimum wage is increased?
Others have also argued that increasing the minimum wage drastically upward will fuel inflation and cause a shock to the economy.
But labour unions have consistently maintained that the minimum wage must be reviewed upward since all indices in the nation's economy are upswing. They argued that the government ought to have increased the minimum wage immediately the price of petroleum products were jerked up by up to 80 percent in 2015 with all its attendant negative consequences in their purchasing power.
Considering the nexus between poverty occasioned by payment of a minimum wage that could not sustain the workers and corruption, a government desirous of stamping out graft must make haste to put in place machineries that would ensure that workers are paid sustainable salaries.
A review of the salaries and allowances of political office holders with a view to freeing funds to be redistributed to the nation's beleaguered workers by the government won't be a bad idea. After all we are in the same economy.
As for the governors, they must be proactive by looking inwards in order to grow their IGR. Relying solely on federal allocation smacks of indolence and unimaginative leadership. Whoever aspires to be a state governor must be made to realize that payment of staff salary is a priority and not optional. Governance is not a tea party.
Governors must also desist from embarking on white elephant projects that are not adding values to their citizens. While capital projects must not be ignored, the welfare of the citizens must not also be relegated. Officials must maintain the delicate balance between the two. That is the hallmark of good governance.
Payment of living wages by private and public sectors remains one of the formidable tools needed to combat corruption. The government would do well by acceding to the demands of the workers for a raise in their pay so as to make corruption and corrupt practices unattractive.