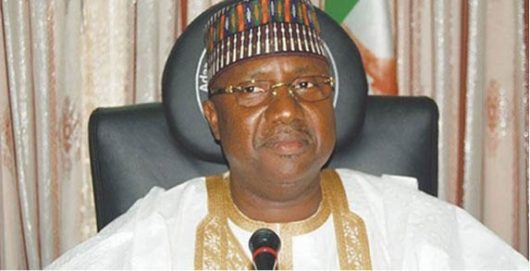 From Umar Dankano, Yola
The Saturday nationwide State Congress of the All Progressives Congress was held in Adamawa state under peaceful and rancour free atmosphere despite being parallel.
Governor Muhammadu Umaru Jibrilla's loyalists conducted their state congress under tight security at the popular Mahmud Ribadu Square, while those loyal to Former Governor Murtala Nyako, Nuhu Ribadu and Former SGF David Lawan Babachir had theirs at the Lelewal Motel.
Speaking earlier, the chairman of the Nyako group of the congress, Hassan Turaki, said that the other group led by the Governor would not see the light of the day at the end of the exercise.
Turaki, a former speaker of the state Assembly explained that "We are here to ensure free and fair election as enshrined in APC constitution. Era of impunity is over, and APC stands for justice and transparency,'' he said.
On his part, the returning officer in the state, Bappa Waziri believes that the crisis will soon be resolved for peace to reign.
"Our leaders at the national level are working assiduously to resolve the lingering crisis, because if the they fail to resolve the imbroglio and difference before next general election, there may be mass exodus of members to other platforms.
"But with this transparent congress we are holding today, it's believed that justice will be done,'' said Waziri.
Those at the Lelewal congress include Sen.Abdul'Aziz Nyako, senator representing Adamawa central, former senator Bello Tukur, Umaru Mijinyawa Kugama and other APC chieftains.
At the Ribadu Square, it wasthe state governor Senator Muhammadu Jibrilla who led party chieftains for the congress.
The governor, who commended delegates that converged, denied any faction in the party, saying, "Our party is one and intact; and as you can see, all stakeholders and delegates have assembled here to cast their votes. And as party leaders in the state, we will ensure hitch free and credible congress.''
However, only the Senator representing Adamawa Northern Senatorial district, Mrs Binta Massi ,the Secretary to the Government of the Federation, Mr. Boss Mustafa, some members of the House of Representatives attended the Governor's side of the congress.
All the former executive members of the faction were returned unopposed, except Mr. Wafarnnyi Theman who was elected as new Secretary of the party.
With the parallel congresses held, two state executives now emerged, one led by Ibrahim Bilal (Governor's group) and the other by Hon. Dimas Ezra .