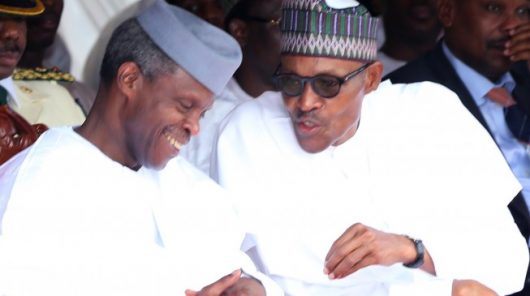 by Lawrence Olaoye
Honesty is a virtue that is gradually going extinct globally. With widespread decadence in a world that is fast losing its moral rectitude, any display of honesty, in its minutest form, should attract commendation from all and sundry.
We are living in a world where the end justifies the means; a world that has lost its moral values glorifying only the flamboyant and celebrating success no matter how attained.
Nigeria, as member of the global village, has its fair share in global decadence. What used to be applauded in those days have been relegated and regarded as obsolete. Honesty and integrity in private and public service used to be taken for granted in the past.
In those days, integrity was a prerequisite for recognition in the society. Though wealth is respected, only those who acquired means through legitimate earnings are celebrated.
Times were when retired public servants, including teachers, are welcome with pomp and pageantry in their communities; where recipients of traditional and religious honours are not necessarily men with deep pockets.
How times have changed! Corruption has overtaken the country; integrity and honesty now count for nought. The devaluation of morals in the society has enthroned mediocrity and the society has come to celebrate wealth no matter the source.
Now, men and women with suspicious source of income, including ritualists, armed robbers, kidnappers, corrupt officials and embezzlers of public funds are being honoured not only in their communities but also in places of worship with no one raising any question about the means through which they got their wealth.
Men in public and private service now are accorded respect based on the depth of their pockets. Corruption reigns in high places, threatening to tear the country asunder. Rules are daily being bent, suspended and norms subverted to achieve personal goals.
Things have become so bad that the culture of corruption have been enthroned in high places until the new chef came into town. With the emergence of President Muhammadu Buhari as the new Nigerian leader in 2015, there have been deliberate efforts by his administration to frontally confront the rot in the society by declaring war on corruption.
As a leader whom his followers have begun to emulate, there have been pockets of incidences indicating that the crusade against corruption and other social vices may have begun to yield the desired fruits. The moral Renaissance ignited by the man who parades undeniable integrity as a credential to attain prominence in the nation's political firmament has begun to attract followership among the ordinary men.
The recent report of two security men, employees of a corporate security company, Halogen Security Company, who returned a handbag filled with valuables forgotten at the Murtala Muhammed Airport in Lagos by an American returnee was a silver lining in the hope that Nigeria can indeed be great again.
Messrs Francis Emepueaku and Achi Daniel are by no means struggling compatriots who need all the money they could lay their Hans upon considering the situation in the country. But they chose to be different by shunning the temptation for greed and covetousness prevalent in a city like Lagos.
The story goes thus "A Lagos-based medical doctor, Banji Oyegbami, had met a family returning from America at the airport on August 18, 2018.
In the process of loading their luggage into the car of their host, the handbag of the returnee's wife fell, unknown to anyone.
It was not till 90 minutes later that an officer of Halogen Securities, on duty at the airport, called the couple, to come for the retrieved bag.
When the bag was eventually collected, the contents, including a handsome amount of American dollars, phone, wrist watch, and other valuables were intact. The grateful couple offered a generous gift, but Messrs Francis Emepueaku and Achi Daniel, declined, saying they were merely doing their duties."
This development, according to the President, has shown that Nigeria is on the road to a new dawn despite the scoffing by a minority in the society.
In his commendation comments on the integrity of the two security men, Buhari was quoted by his spokesman, Mallam Garba Shehu as saying "Honesty remains the best policy. We must exhibit such behaviour in whatever position we find ourselves, whether high or low."
According to him, "The security men could have chosen to behave differently, following the self-serving principle of 'if you can't beat them, join them.' But they have chosen to be examples of good, honest Nigerians. I commend their conduct to the rest of the country."
Drawing from the spectacular conduct of the security men, the President further drove home his message for the umpteenth time "Nigeria will no longer be a byword for corruption and plundering of public resources. That is the path we have chosen to take, and our country will eventually get to a new shore."
Apart from the Presidential commendation for these honest security men who have refused to swim with the tide, all well meaning Nigerians, individual and corporate, should toe same line by according them a befitting recognition.
The management of Halogen, which I understand had organized a special parade in their honour, should go further by giving them higher responsibilities as they have not only succeeded in elevating the public image of the company, but had showcased a rebranded Nigeria to the world at large.