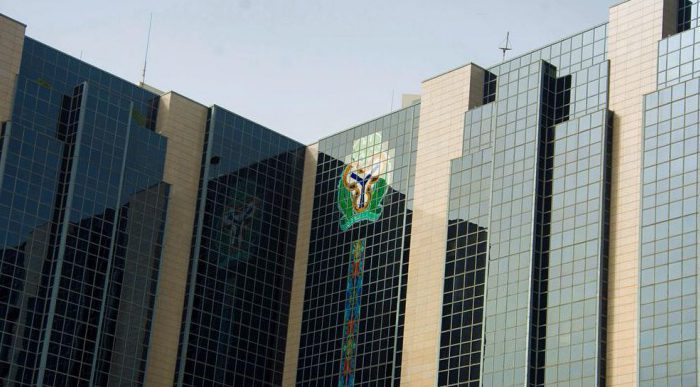 …launches Policy Documents
By Etuka Sunday
Central Bank of Nigeria (CBN) yesterday said, in order to ensure financial and economic emancipation of Nigeria, there was no going back in pushing for zero financial exclusion in the country.
The apex bank said, with collaborative efforts of financial sector regulators, banks and other financial services providers, development partners, organised consumer advocacy groups and civil society organization, it would surpass the target of 80% financial inclusion target by the year 2020.
Speaking at the Maiden Edition of the National Financial Literacy Stakeholders' Conference in Abuja, the CBN's Governor, Mr Godwin Emefiele said, CBN recognises that access to finance empowers people economically; consequently, has put in place policies to make that access possible.
"I sincerely believe that through our collaborative efforts, we will not only surpass our target of 80% financial inclusion target by the year 2020, but also have financially capable and more confident consumers that would support the stability of our financial system and contribute to the economic growth of our great country.
"In 2012, Nigeria launched a National Financial Inclusion Strategy and adopted a target to achieve 20% exclusion rate by 2020. The latest Access to Financial Services Survey by EFInA indicates that about 36.8% of eligible Nigerian adults do not have access to Financial Services. This is down from 41.6% recorded in 2016.
"Whilst the improvement is encouraging, there is still considerable work to be done to achieve the overall 20% target exclusion rate by 2020. And the Revised National Financial Inclusion Strategy rightly identifies Consumer Protection and its constituent pillar of Consumer Education as critical to the attainment of its objectives," he said.
Emefiele said, low financial awareness and literacy levels as well as consumer confidence remain critical issues, therefore, for the financial inclusion strategy to succeed; they must be given greater attention.
Represented by the Deputy Governor, Financial System Stability (FSS), Aisha Ahmad, Emefiele said, recent data released by Enhancing Financial innovation and Access (EFInA), indicates that 36.6million eligible Nigerian adults (36.7%) still do not have access to Financial Services.
Hence the Conference, so that stakeholders could brainstorm on the strategy policy documents that have been developed to enhance the financial Inclusion agenda.
He said, the conference theme "Implementing Financial Literacy and Consumer Protection to advance Financial Inclusion in Nigeria" couldn't be more unambiguous in its focus and in its urgency to move from the conceptual to the practical in drive for financial inclusion.
The CBN boss said, "today, the financial system is probably the most affected by technological advancement. New digital products and services have emerged and the internet greatly influences consumers' purchasing decisions as they continue to adopt e-commerce. For instance, in 2017, in the banking industry, 1.4 billion electronic transactions valued at N97.4 trillion were processed as against 869 million transactions valued at N69.1 trillion recorded in 2016.
"As the markets develop with the introduction of new innovative players, products, and channels, the challenge for regulatory agencies shall be to continually balance supervisory objectives aimed at identifying and managing and mitigating risk with those that support market development and help promote financial inclusion. This can be done; as the 3 tiered KYC policy is a good example!
"It is my sincere hope that at the end of this conference we will not only witness renewed vigour but also see more alliances, partnerships and collaborative programmes. I also expect this conference aside invigorating our inclusion drive would also provide you with a platform to extensively discuss ways to improve financial literacy and consumer protection functions of the CBN and other financial regulators," he said.
Also speaking, the Director, Consumer Protection Department, CBN, S.K Salam-Alada said, despite the strides towards fostering financial inclusion, there are significant challenges.
"Prominent amongst these challenges are dearth of financial literacy and awareness amongst consumers and a general lack of confidence in dealing with financial institutions.
"These issues can only be addressed through robust financial literacy and consumer protection programmes. If consumers are not adequately protected – if they are constantly having unresolved issues with their financial services providers, they are bound to be apathetic towards the system. This will negatively affect the financial inclusion rate and ultimately the stability of the financial system.
"At the CBN, significant efforts are being made on a continuous basis to ensure that financial consumers are adequately protected. Since the creation of the Consumer Protection Department (CPD), circulars and frameworks have been released prominent amongst which are the Helpdesk Circular of August, 2011, and the Consumer Protection Framework (CPF).
"The CPF rests on a tripod, namely, Market Conduct Regulation and Supervision, Complaints Handling and Redress and Financial Literacy.
"In the same vein, through the redress mechanism, over N68billion has been recovered in favour of consumers," he said.