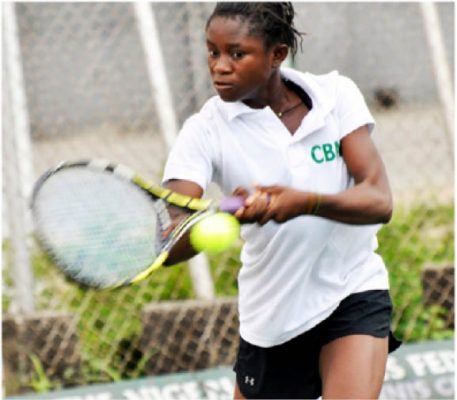 By Albert Akota
Acting Director, Corporate Communication, Central Bank of Nigeria (CBN) Isaac Okoroafor, has commended the Nigerian Tennis Federation (NTF) and the media for 40 years of sustained support to its annual Senior Open Tennis Championship.
Okoroafor said this at the Press Conference in package B of the National Stadium Abuja ahead of this year's edition, coming up 21st to 30th June.
According to him, the bank has been using the championship to discover tennis talents from across the country.
This event has been helping the nation to discover talents in tennis, both male and female in the last 40 years including Kehinde Ajayi, Osaro Amadin, Veronica Oyibokia among others.
Number of national players that have emerged through the competition testifies to its relevance in sport development.
CBN is passionate about youth development and will continue to do that as part of our Corporate Social Responsibilities (CSR).
We really appreciate the sustained support of NTF and members of the media for their good coverage since the beginning of the championship; You are good partners in this venture," he said.
The CBN boss hinted the media on unique programmes for the 40th edition.
This edition is special and worthy of being treated as such; we will make it reunion of past champions who have done well for the nation and themselves", Okoroafor said.
Earlier in his address, Ifedayo Akindoju, NTF President commended the apex bank for supporting development of the game in the country.
The future is bright for Tennis in the country if more corporate organisations can emulate CBN at various levels of tennis development in the country.
NTF appreciates the support and will continue to partner with CBN so that the nation can harvest more talents that will attain international fame," he said.
N700,000 (seven hundred thousand Naira only) will go to the overall winner of the event while N500,000 (five hundred thousand naira only) will go to male and female runners-up.
300 tennis players are expected to participate as 128 male and 68 female athletes will partake in the main draws at the event.