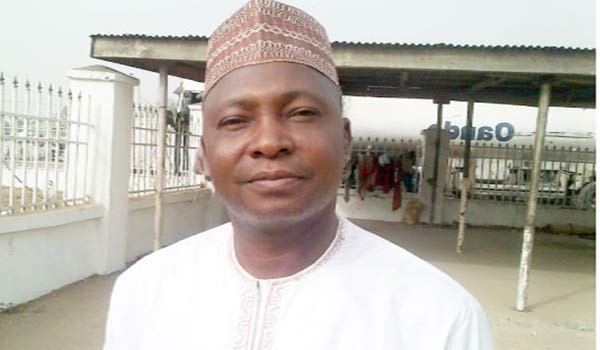 By Stanley Onyekwere
Chairman of Abuja Municipal Area Council (AMAC), Abdullahi Adamu Candido yesterday engaged elected, appointed officials and other critical stakeholders in the Council.
In particular, Candido charged AMAC officials to intensify performance, in order to ensure rapid inclusive development and service delivery in AMAC.
While reeling the state of affairs of the Area Council, he noted that it was pertinent, as critical stakeholders to know where the Council is at the moment and where it is heading to.
According him, the current AMAC administration was charting a new relationship with the FCDA the FCTA for peace, in the interest of the people.
Delivering his score card, Candido, mentioned the establishment of AMAC Investment and Property Development Company, IPDC; AMAC Micro Finance Bank; AMAC Marshal; AMAC Card st and others including AMAC Community Radio that is in the pipe line.
The honouring of all living past chairmen, vice chairmen and speakers was signed into law recently and he said it would be sustained as an annual event.
He, however charged the staff and heads of the institutions to seat up and make them viable to be self sustaining and in some cases make profit as viable business ventures. Candido praised AMAC MFB for doing well.
He disclosed that AMAC School for the Gifted has reached 50 percent completion, noting that the school would be completed soon and will equally be an ICT as well as Innovation Centre so that even adults who want to top their IT skills can take advantage of the opportunity.
The chairman also noted that the council has got allocations for two markets which it would build in Orozo, lamenting that it has lost some of its markets, the council needs to build markets as a way of shoreing up its internally generated revenue.
AMAC chairman also told the stakeholders that the new cooperation would entail AMAC and FCT IRS working in harmony when it comes to tax collection and areas like advertisements and signage.
On the issue of tenement rate, he said AMAC would continue in communities and suburbs.
He decries double taxation of residents and said the cooperation is to discourage it.
He also disclosed that liabilities inherited by his government is being cleared while some Have been completely cleared.
He however lamented the slow revenue inflow into the council and charged finance department to double their efforts as provision of infrastructure is only possible with finance availability.