Candido cautions AMAC officials against confiscating govt assets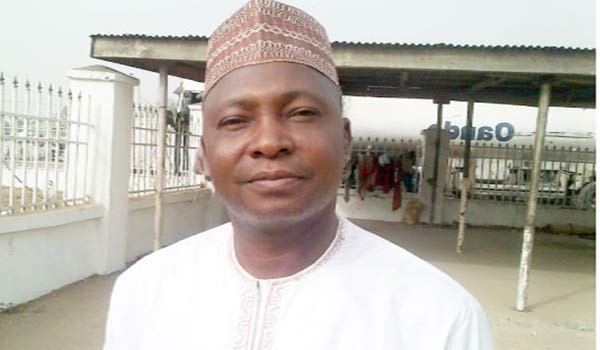 By Stanley Onyekwere
As elected and appointed office holders in Abuja Municipal Area Council (AMAC) prepares for exit next week, following the expiration of their three years tenure, AMAC Chariman, has cautioned them against carting away assets belonging to the Council.
Candido while admonishing them, reminded that a good name is better than whatever material things (AMAC assets) they going to acquire or cart away from the office, either by willful commission or omission.
He gave the charge yesterday while addressing stakeholders at a valedictory session of the AMAC Legislative Council, marking the end of its legislative reign for 3years, as it was inaugurated a on May 23, 2016.
The AMAC Chariman noted that as elected and appointed political officeholders they should they audit themselves, as in their offices there must be one or two assets that belongs to the council.
"So, it is just a random warning that in case you (elected and appointed political officeholders) know that even that it's just a pin that was taken to your home, try and bring it back to the council.
"Because as one who is overseeing this Council I will call for it, of course I will ask for things belonging to the Government," Candido stressed.
The AMAC boss described the legislative arm as an essential ingredient if dividends of democracy must be achieved for people in the Council.
He explained that: "In AMAC here, the last three years have been so wonderful, and we had a very good time and working relationship hasWe are celebrating the outcome of this good relationship, which has enabled us to achieve a lot of dividends especially in the grassroot area.
"After, every three there would an election in the council. I don't regret working with the immediate past councillors, in deed the relationship was superb that is why I appreciate them, and I will miss them."
Earlier, the Speaker of the AMAC legislative council, Mr. Daniel Michael revealed that during the three years tenure of the legislative Council, it passed 8 bylaws that were assented to by the AMAC Chariman.
He added that it also reviewed and amended 27 AMAC Bylaws, which were given accelerated passage at the 28th sitting of the legislative Council are ready for transmission to the executive for assent.
He therefore thanked the Candido-led AMAC executive for promoting a strong cordial relationship with the legislative arm, thereby fostering inclusive and rapid development of the Council.
Our correspondent reports that all the counselors, who spoke harped on the need to always develop and maintain cordial relationship with their colleagues as well as the executive, in the interest of the accelerated development of the Council.