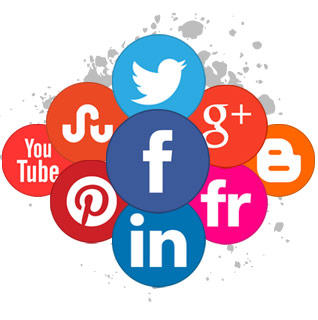 Tuesday Column By VICTORIA NGOZI IKEANO
vikeano@yahoo.co.uk | 08033077519
Going by the recent happenings in Nigeria where two high ranking persons were forced to succumb to public opinion, one is tempted to answer in the affirmative. But it is not to be expected that something good will always come from the social media a.k.a. new media because a leopard can hardly change its colour. For one, the issues that trend, that is draw the largest traffic in the social media are often soft sell kinds, not hard news that generally require critical thinking from us; which is why the 'patron saints' of the new media often swallow hook, line and sinker whatever is written there, their ridiculous authoritative refrain being, 'I read/saw it in the social media'. For their die hard patronisers, reading hard core news with its accompanying background information, columns, opinion articles, features, analysis are tedious work. Abbreviations are their stock in trade and spelling correctly aches them; they want every information, both received and disseminated, to be short, sharp and brief. You guessed right, they hardly read books (talk of declining reading culture), not even the digital version on their smart phones which is their ever constant companion 24/7, their forced separation occurring only when their phone batteries run down.
At such times they become very morose as though hell has descended on them. They are very much interested in personalities alright, not to learn from them by reading their biographies but to know what they do behind closed curtains, in their closets. Wherever, they are gathered you can bet that they are not discussing hard topical issues of the day but exchanging information about the latest scandals involving public officials and so-called celebrities, stoking them the more with their social media comments that is no respecter of persons or language. In brief what titillates these social media patrons who are mostly youths (including their female counterparts) is mainly s*x and related scandals. That is what gains traction and spread like wild fire in the new media. It is not therefore surprising that the COZA pastor Fatoyinbo and Senator Elisha Abbo scandals overran online media recently. What is more, the conservative media also brought it to the table, thereby forcing those who are somewhat dismissive of news in the social media, to pay attention to them.
By buying into the story, the conservative media conferred on them some measure of credibility because they are considered to be more believable, more serious-minded. In bringing it to the fore, the conservative media are apparently more concerned with the criminal aspect of the issues while the social media as gleaned from their comments sections appeared to be concerned more with the sexual scandal aspect. For example, whereas the conservative media minding their language, refereed the place where the senator allegedly assaulted a woman as 'an adult toy shop', the social media described the business of that shop in a more explicit, offensive language. His being found there became more or less, the subject matter of discussions in the social media with funny memes accompanying it. In fact it became a comedy entertainment of sort there.
By way of background information for those who may not be aware of the story (are there any) Senator Abbo in a video published by an online medium, Premium Times, was seen furiously assaulting a salesgirl in an Abuja shop. As PT stated the event happened in the first week of May, before inauguration of the 9th National Assembly. But the social media reported it as if it occurred the day before its publication. Consequently, the social media passed off photographs in which the Inspector General of Police and the Senator were seen together, as having been snapped when Abbo responded to the police recent invitation to make himself available to them for investigation on the matter; whereas the pictures were taken before the scandal broke out and in different fora.
Because mainstream media brought Senator Abbo and Pastor Fatoyinbo's matters to the limelight too, it enabled some influential persons in our society, respected organisations and pressure groups to weigh in into the issues too. It was these hardly to be ignored interjections from these quarters that forced Fatoyinbo to step down from his church and Abbo to issue an apology. The COZA pastor is accused by a former member of his church now married to a celebrity of having raped her several years ago. The pastor has denied this and signalled his intention to sue his accuser. In the meantime social media has instead of sticking to the main issue, gone to town, alleging that the pastor was a cultist and HIV positive. These allegations cannot be wholly proven as yet. The pastor should be allowed to have his day in court where the facts will be unveiled.