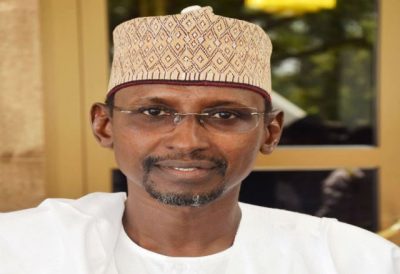 Stories by Stanley Onyekwere
In a bid to fully restore and maintain the prevailing peace in that Bwari Town, authorities of the Federal Capital Territory Administration (FCTA) has reassured that it would get to the root of the 2017 Christmas mayhem in the area.
The FCT Minister, Malam Muhammad Musa Bello, gave this assurance during a second round of peace meeting with the stakeholders in Esu Bwari palace in Bwari on Tuesday.
"We have not slept since 25th December because we want peace to reign in this peaceful town. Peace has returned, but that is not enough, we want action.
"We want the peace we have preached so much, which has caused us so much already, to be maintained and sustained. We want to see action.
"We may have preached peace, and talked peace enough, we want you to act peace, sustain and maintain the current peace we have in Bwari.
"We should not tolerate any breakdown of peace in Bwari or anywhere else in the FCT and Nigeria. We want this peace forever," the Minister said.
Bello, who was represented by FCTA Secretary for Area Councils Services Secretariat (ACSS), Adamu Bappah, tasked all the groups to submit all relevant information to him that would enable him take informed decision on the matter.
According to him;"Let me have all the facts. Let me have all the problems, that can help the FCT Administration know the best decision to make."
Equally, affirming that those who their property got burnt would be compensated, the Minister also charged them to "report any suspicious persons, elements to the nearest Police station."
Similarly, Bwari Chairman, Hon. Musa Dikko, who also addressed the stakeholders lamented the incident, which he described as unfortunate.
According to the Council Chairman "there was no need for what happened to happen", disclosed that he gave "early warning" two days ahead of the crisis, "but unfortunately, the event of 25thDecember took place.
"I came to Bwari with a vision for positive change, but I have been shortchanged.
"What I have expanded so far could have given us at least not less than 10 boreholes, but this crisis has prevented that."
Wondering what could have been responsible for the violence, Hon. Dikko said it could not have been hunger because apart from Bwari being the food basket of the FCT, his government just carried out 100 percent increment of salaries of chiefs in the council area.
Dikko further warned: "We shall not spare anybody. People of Bwari, wait for the Hon. Minister to attend to all the reports submitted to him."
He also told the people to support the FCT Administration, as the current Minister has been magnanimous to Bwari, even as he revealed that important projects have been recently awarded in favour of the council, including Kuchiko-Niger, Akufo-Jaji and Mpape-Shere roads, among others.
On his part, Esu Bwari, Ibrahim Yaro, who called on all his subjects and Bwari residents to maintain the current peace, noted that Bwari was still the most peaceful in the FCT.
He therefore prayed that the event of December 25th "should not happen again."
The monarch who expressed belief in President Muhammadu Buhari, described him "a man of due process" appealing to him to "do the right thing so that such a violent occurrence does not happen again."
Representative of the security agencies and an Assistant Commissioner of Police, Alfa Jibrin who sounded tough warned that that "there must be peace in Bwari and FCT.
"I told them the same thing at Sarkin Bwari palace last week; we are not here to say who is right or who is right."
Warning against further occurrence, Jibrin said: "What happened on the 25thshould not repeat itself. Refrain from making inflammatory statements because we will get you."
Several other speakers also called for maintenance of peace in the Area Council and the FCT, adding that it was only in an atmosphere of peace and tranquility that sustainable development take place anywhere in the world.